Are you leading a division, a project, or a team? Are you ready to get to the next level? Want to study at one of the best universities for business management in Europe? Would you like to get a higher position and earn up to 50% more?
If you found yourself answering yes to all of the above, a master degree in Business Administration is exactly what you're looking for. Learn from American (USA), European and Lithuanian business experts. Study in English and turn your university experience into a true international studies.
At MRU, we value our students' careers. That is why we have designed our business study programmes so you can both work and study at the same time. Don't sacrifice your career for your master studies. Improve and embolden both at the same time. Studies are fully adapted for the full-time working students: lectures are organized in the evenings, every second Saturday, online and live.
Get your MBA in Europe, in the biggest social sciences universities in Lithuania. In just 1 year, improve your knowledge of business process and human resource management, marketing, organizational behavior and so much more. Learn from the experts in business studies from USA and Lithuania. Conduct your studies in English and turn your university experience into true international studies. To take full advantage of this course, you will be required to know English at B2 level. 
Study in Vilnius, the capital of Lithuania. Here, the headquarters of your potential employers are clustered and filled with alumni from MRU. Our students work at the highest leadership positions in top Lithuanian and international companies. You can have a chance to become one of them with top-rated education from MRU.  
Program uniqueness:
The one and unique study programme in Lithuania based on the USA experience.
Content of study subjects in line with market trends:

neuromarketing and artificial intelligence (AI),
professional and personal leadership,
an innovative financial management model of the organization,
project management success formula, peculiarities of teamwork,
efficient process and human resource management.

Professional international lecturers (USA, Europe).
Capstone final project (within the virtual environment).
The duration of studies: 1 year.
After 1 year of intense study, you will receive your master degree in the field of business and public administration. You will also be awarded 60 ECTS credits for your future studies. After completing your degree, you will be capable of making right strategic decisions, manage financial risks and make financial decisions based on a complex data analysis, create a maximum value for one's business, employees, partners and society, lead teams of interdisciplinary professionals. 
Programme's recommendations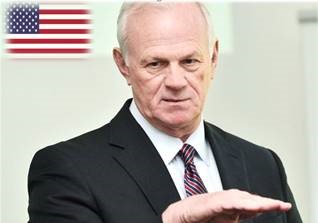 Dr. Ray Smith,
MRU MBA leading lecturer
MBA remains the most globally recognized degree in business. MBA students advance their careers from managers to leaders using a combination of face-to-face and virtual classes with experienced scholars from Lithuania and abroad. MBA students focus on one course at a time and concentrate their efforts on mastering key business concepts and skills.
The "cohort" nature of the 1 years' MRU MBA program enables participants to engage with a diverse group from different professional backgrounds and collaborate on multiple team projects to put theory to practice.
The MRU-MBA program represents the single most important investment in advanced education that a person can make: I have never heard anyone ever say that he or she regretted acquiring additional education. Education is the key to your future, and a great place to earn this education is at MRU with the MBA program!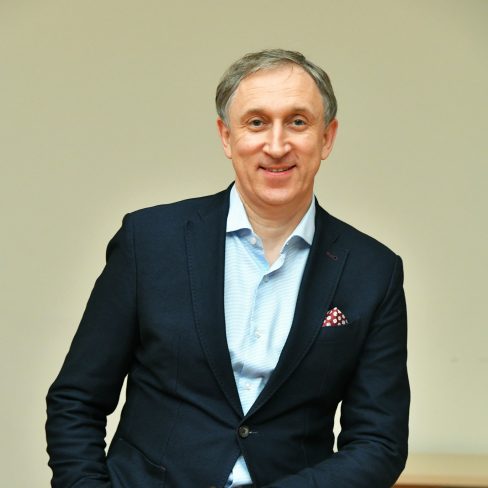 Robertas Liudvinavičius,
Student of the Programme, Director, SPA Vilnius Druskininkai
I am glad to choose to study Business Administration (MBA) at Mykolas Romeris University. I have been in my professional career for over 25 years, working in various management positions. I have to admit that every company strives to provide training and support to its employees. However, none do so extensively – just what works for a particular business or specific competencies. The MBA allowed getting to know and learn about business management in a broad sense. Very well-designed curriculum, the material is presented in a concentrated, business-like way, through the prism of practicality. I recommend it, especially to those who are preparing to become leaders.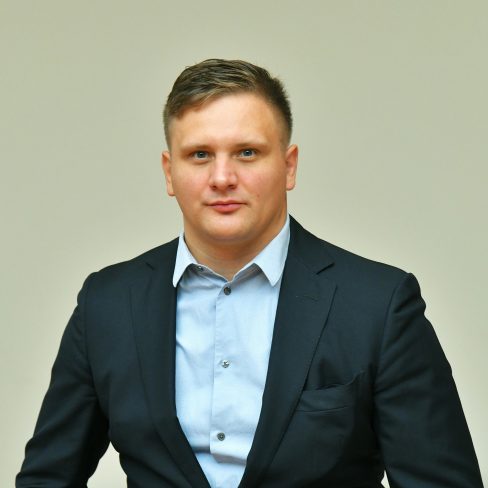 Tadas Stanaitis,
Student of the Programme, Assistant to the Defense attaché
The Master of Business Administration (MBA) studies at MRU successfully fulfilled my objectives of expanding personal knowledge on business matters and beyond. Furthermore, all comprehensive material of the course was provided clearly and the subjects were entertaining and engaging enough. All lectures did a wonderful job presenting their respective subjects and fostered discussions among the students.  
The knowledge I have acquired while studying the MBA course is already in use. In addition, equally important was interaction with other students and we have learnt quite a bit from one another's experience. Have no doubt that most of relationships will continue to flourish and be fruitful for all of us in the future. Finally, I would like to thank all the university's staff who have been working on the program and to thank my colleagues for their input and experience sharing. Hope this course will continue to expand Lithuania's vibrant business community.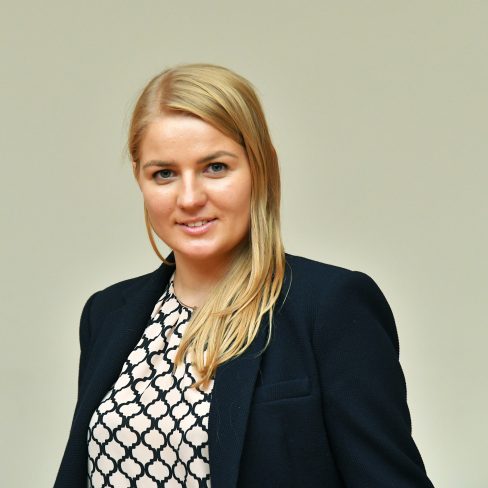 Aliona Zagorskienė,
Student of the programme, Talent Acquisition Manager
The MRU MBA was conducted on a modular basis: i.e. only one subject was taught a month. This allows you to delve into a specific subject, read a related recommended book, or listen to a podcast.  
During the studies, the lecturers adapt the programme, according to the needs of the group. This is done by inviting guests, assigning practical tasks both individually and in a group. Also, the study schedule and student employment are adapted to those with full employment. Studies take place in the evenings and on weekends. 
Lecturers are practitioners, therefore subjects are taught by example, using real situations, both in Lithuania itself and abroad. To save time, those who want to delve further in a subject, are always provided with references to theory, books. 
The programme is enriched by a small but very diverse group. Students are current and future leaders. They can expand upon the subjects taught, from their own experience, sector perspectives. 
Personally, I have found that the biggest impression was made by and the most useful subjects were: Project Management, HR, Leadership, and Business Process Management. 
Have questions? Contact us!
Other study programs in this field