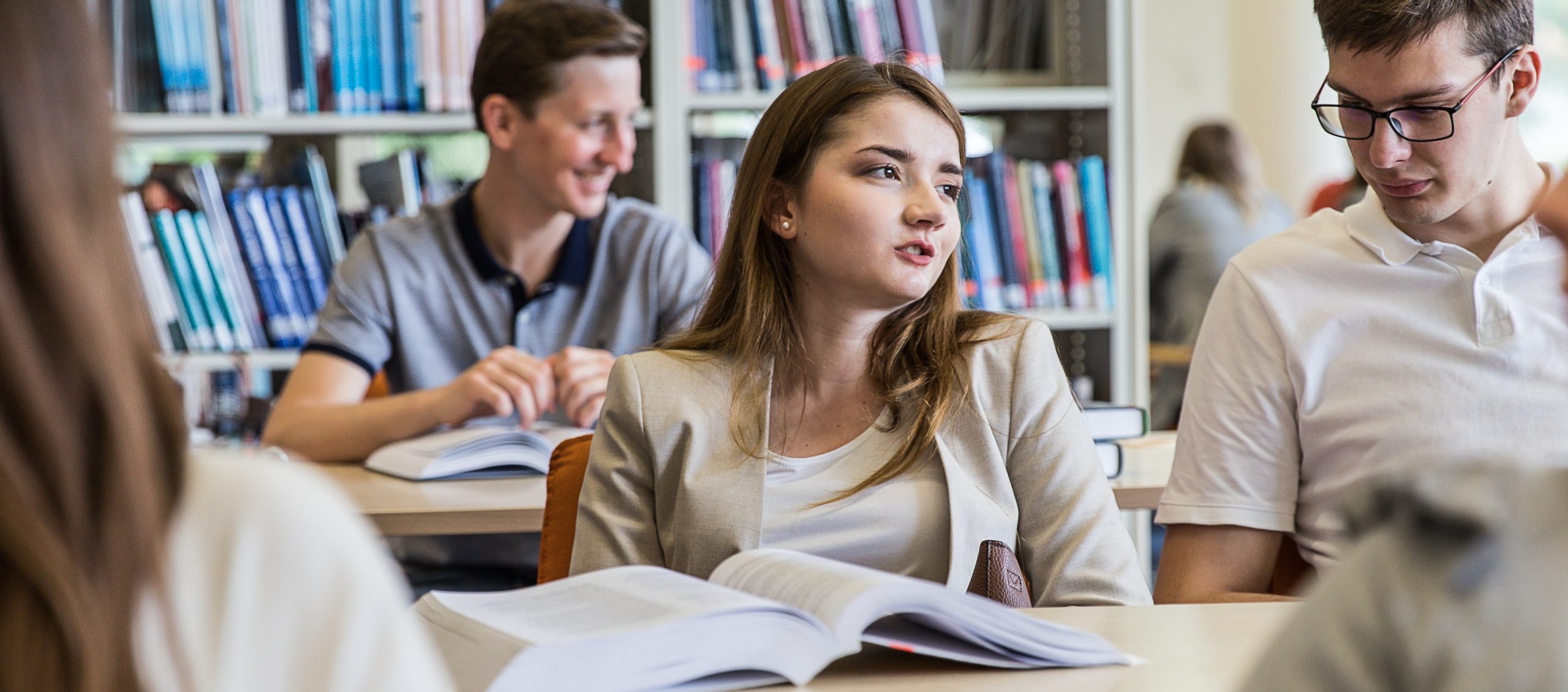 We are inviting you to choose your future studies at Mykolas Romeris University "Responsibility and honour are not easy things. But one will not get much done by easy work. So let us resolve to do hard work. <…>We, the University, are a large family of work, we are an organised corporate society, we are all one upon another – clade upon clade, faculty upon students, students upon faculty, department upon departments, semester upon semesters, some organs upon other organs – so that the fruits of the work of one grow and ripen only through the work of others." 
 Excerpt from Romeris' speech at the beginning of the 1933/1934 academic year. 
Why choose MRU

Career
Three joint MRU and international university diplomas and more than 20 studies programmes in English will open doors for your international career and business opportunities.
Career of Modern Social Worker and Pedagogue in Lithuania and Abroad
Graduates of Faculty – professional social workers, pedagogues working in institutions in Lithuania and abroad.
Global University
3rd among all of Lithuania's universities by internationality ("Reitingai" magazine, 2020).
Law Studies No. 1 in Lithuania
MRU is #1 in the area of Law among all Lithuania's universities according to "QS World University Rankings by Subject 2022".
Students Rank MRU Highly
Students' opinion about the University – 1st place among all Lithuania's universities ("Reitingai" magazine, 2020).
Experts in Innovative Teaching Methods and Educational Technologies
Educational technologies management Master's degree – fostering learning for creative educational sciences.
Membership in international organizations