News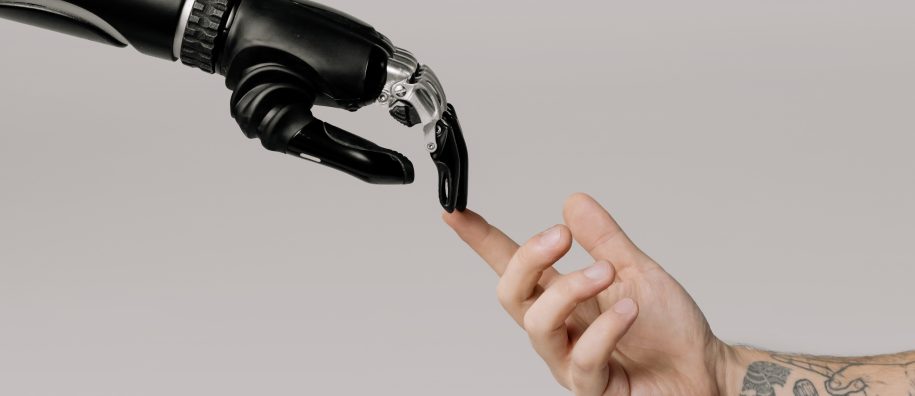 7 August, 2023
MRU lawyers assess the advantages and disadvantages of artificial intelligence products
Law School
Late last year, when OpenAI publicly launched ChatGPT, an artificial intelligence (AI) product that can generate texts of various kinds in just a few seconds, the news spread around the world that the artificial intelligence described in science fiction is slowly becoming a reality. With more than 100 million active users in just a few months, ChatGPT has certainly become associated with AI. However, even before ChatGPT, a growing number of products based on AI technology had been developed and continue to be developed.
Professor Paulius Pakutinskas and PhD student Karolis Šikšnys from Mykolas Romeris University (MRU) had a unique opportunity to see the variety of IoT products developed by the most innovative European start-ups and technology giants and to evaluate them from a legal point of view, as they took part in the international event "Grand Challenge", organized by the University of St.Gallen (Switzerland).
During the event, MRU lawyers assessed the compliance of various artificial intelligence manufacturers and their products with the requirements of the Artificial Intelligence Act, which is being drafted by the European Union institutions. This act is an attempt by the EU to fill the vacuum of legal regulation, to ensure human rights and to promote technological development in Europe. Lawyers consider it important that the Artificial Intelligence Act defines what constitutes AI and classifies AI products according to their risks, which in turn determines the obligations of manufacturers, users, importers and distributors of AI.
Although the Artificial Intelligence Act is still in the drafting phase, AI manufacturers and users are already eager to see how the new regulation will affect their operations, products and services. During the event, MRU researchers had the opportunity not only to identify shortcomings in the products of AI developers, but also to provide advice on how these shortcomings can be remedied. The researchers were struck by the variety of ways in which AI technology can be used, so each product had to be assessed in a very specific way because of its uniqueness.
Participants said that the event was interesting not only because of the innovations they saw and the challenge of assessing AI from a legal point of view, but also because it was an opportunity to network with highly qualified colleagues from all over the world, and to jointly put forward proposals to the European Union for the improvement of the Artificial Intelligence Act.