The sky isn't even a limit for those who understand the emerging worlds of innovation and entrepreneurship. Everyone who wants to explore the power of change, to make a good idea great in reality, can make an excellent start at Mykolas Romeris University.
The first year can be seen as a basic starter pack for tomorrow's entrepreneurs. We start with the skills of presenting an idea well because a lot of geniuses go unnoticed in the world simply due to  an inadequately communicated idea. Students work with latest world's frameworks such us Lean Start-up Methodology, Lean Business Model Canvas, Google Sprint, Design Thinking, etc. They learn how to validate the idea fast and at low cost. Students learn how to identify opportunities and obstacles in business entrepreneurship. Furthermore, students are immersed in all the business basics of running a startup: Lean business models, business validation, business plan preparation, unique sales proposition identification, emerging technologies, etc.
The second year dives deeply into building a Lean startup organization while learning essential tech and analytical skills. The objective of this academic year is to find the elusive product/market fit and build an MVP. Students are expected to talk to potential customers, learn essential sales techniques, become able to find and test various customer acquisition channels, develop effective messaging and positioning. Teams will be expected to execute their sales and marketing plans, define and build and MVP and test it with early customers. Students will learn essential tech skills needed for modern entrepreneur. By the end of the year, students will have an MVP that's not only validated using frameworks but also tested with early customers. Throughout the process, the teams are assisted by mentors and take advantage of opportunities to pitch their ideas to investors and startup competitions.
In the third year, students' startups will transform into real companies. Students' startups are expected to have found their product/market fit so they will start scaling and doubling down on strategies that worked at early stage to turn them into real growth. The third year is essentially about transforming a Lean startup into a scalable venture backed business. Students will learn how to automate and scale into a properly running organization, how to build high-performing sales teams, how to lead and hire for a fast growing organization and how to create and nurture company culture as the company grows. In this final year students will be pushed to their limit as they turn their startups into businesses while planning, designing and executing on much more complex strategies as they prepare to raise venture funding and subsequently become the next unicorn. The year will culminate in a Demo Day where students' startups will compete for investors, distinguished entrepreneurs, mentors and other experts in the field.
After graduation students will gain universal knowledge and skills not only for launching a startup as a founder or co-founder but also run any business or venture. Graduates will have plenty career opportunities to work as tech project managers, digital marketing or sales guru, product owner, business developer, become entrepreneur or CEO or become an investor with an extra step.
Join our Start-ups Building and Management program and get 25 000 USD investment from our Venture Capital partners to develop your early stage start-up idea. Find out more about the program right now – www.business-studies.lt
Programme's recommendations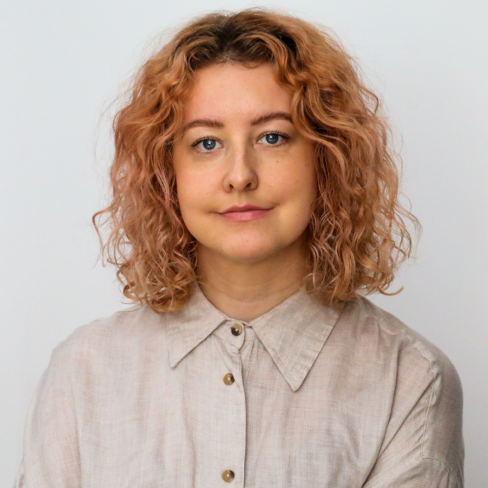 Urtė Puluikė,
Accelerator Lead at GovTech Lab
The programme "Start-ups Building and Management" is built considering best practices, consulting different stakeholders and ecosystem participants, which ensures that the programme is relevant and inclusive. There is a good balance between theoretical and practical parts, so that the students are well prepared to critically analyse business, market, consumer needs and challenges, create a prototype of an innovative product or service, etc. Students are taught essential areas, such as programming, sales, pitching, building value proposition, market fit definition, team management, leadership and much more. To ensure the highest quality, selected programme lecturers have doctorates, they constantly participate in research, pedagogical and scientific activities, also in international scientific conferences in the field of entrepreneurship. They are practitioners with diverse experience in business, startups, development of technological / non-technological companies, as well as investing in them.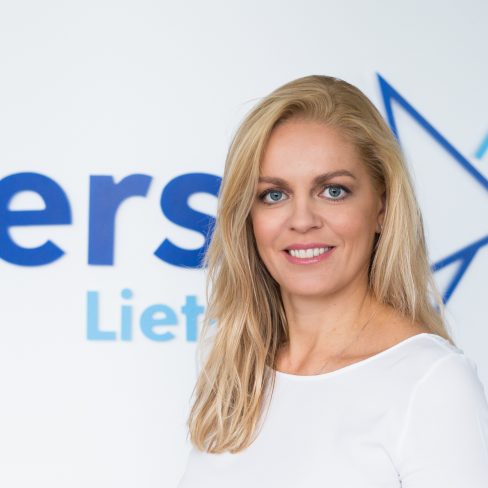 Roberta Rudokienė,
Head of "Startup Lithuania", Start-up Ecosystem Development Division of Versli Lietuva
Innovative and high-potential content businesses are extremely important for the development of Lithuania and its economy. The importance is felt worldwide. It is gratifying to see that Lithuanian educational institutions are contributing to the promotion of start-ups and are developing programs that will help young people to deepen their knowledge of business start-ups and areas relevant to start-ups, such as attracting and managing investment. Also, the data of a representative survey of Lithuanian start-ups conducted by Startup Lithuania shows that as much as 24 percent of startups mention that one of the factors hindering their development is the lack of talent, so we believe that this study program will also contribute to solving this problem by cultivating potential talent for start-ups. Programs that develop not only general entrepreneurial and entrepreneurial skills, but also pay close attention to the nuances of creating a technological, innovative business are especially relevant.
Have questions? Contact us!
Other study programs in this field