Open for public law studies abroad? Concerned about public administration issues and passionated about human rights? Looking for interesting specialization expanding career possibilities? Willing to learn from the best legal experts with practical experience in the field? Interested to gain both national and international knowledge in the field and gain two diplomas in two years?
If any of the above questions are appealing to you, join international master degree program on Legal Regulation of Public Administration and Human Rights. This program presents a unique opportunity to gain competencies delivered by two renowned and well ranked nationally and abroad universities – Mykolas Romeris University (Lithuania) and National Taras Shevchenko University of Kiev (Ukraine). Start your 1st semester in Kyiv, spend two more semesters in Lithuania and complete your two-diploma journey back in Ukraine. Make use of all advantages of EU student through students' mobility and practical internships through MRU wide Erasmus+ and Nordplus+ mobility network.
Work with eminent and devoted lecturers, legal practitioners, former judges in European Human Rights Court and Lithuanian Constitutional Court and public servants in this program. Learn from the best to become the best in your field. Practice in MRU Human Rights Lab getting first work experience. After 2 years of studies, you will receive your master degree in the field of law with knowledge and skills in two different legal systems. Expand your network as part of international group and your international career opportunities across European borders.
Public administration and human rights are the sectors, where you can make changes happen! Knowing the modern standards of public administration and human rights, being able to adapt good foreign practices will enhance your competitiveness in the market. Modern study methods, based on experiential learning, will allow you to gain more soft skills and self-confidence, build strong social network and consistently plan your future professional career.
Conduct your studies in English. To take full advantage of this program, completed bachelor studies in law and English at B2 level are required. Invest into your future career today. In the context of European Union market MRU offers attractive tuition fees. Scholarships are also available. More information on scholarships here.
Check out more information on Legal Regulation of Public Administration and Human Rights program content. Contact us if you have more questions. Use Apply now button and get your exciting international life-changing journey started!
Programme's reviews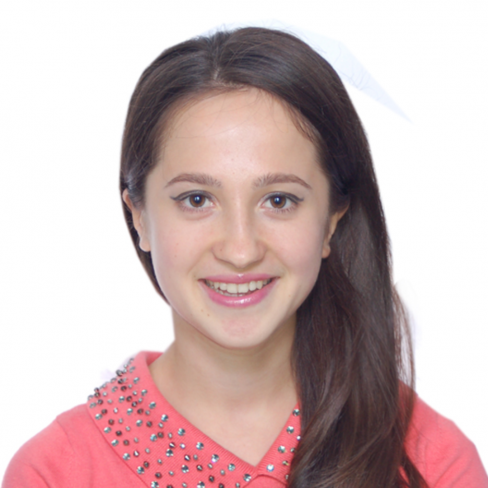 Olena Ishchuk ,
Programme student
I have recently finished my studies at MRU and Kyiv University in a Double Degree Program 'Legal Regulation of Public Administration and Human Rights'. Although, it is common that after something coming to the end in your life, you are feeling frustrated, because you do not know what to expect from your future. This is definitely not my case! Studies in this program gave me the confidence that the best is waiting for me ahead and that even the bravest dreams can come true if you make an afford for that! Double Degree Program will expand your horizons. You will attend lectures of the most prominent professors and practitioners, who will teach you, using the practical, innovative and up-to-day approaches; you will participate in Moot Courts; meetings with Ombudsmen and representatives from different EU institutions; take part in extracurricular activities according to your personal interests; have numerous excursions and travels. Finally, you can go beyond and study one semester in one of the top European Universities by Erasmus+. And even this is not the end point of your opportunities list. You can gain a professional working experience taking an internship in any organisation you wish! Eventually, after this Program, your CV will be full and your mind and vision will be completely new! 
This Program will make your life bright. So, do not hesitate, fill the applications and be prepared for breathtaking adventures to begin, which will turn your life upside down and will transform you to a new person – fearless, responsible and highly-qualified professional!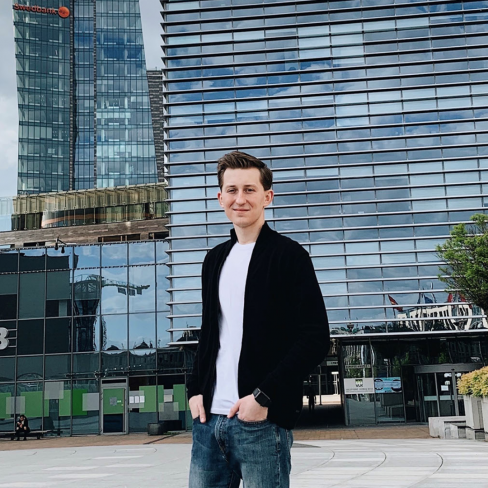 Mykola Nesterenko,
Programme student
When choosing a master's program, the determining factor for me was the educational experience, which I didn't have before. In particular, I wanted to try myself as a student at a high level European university and gain new knowledge in law. 
It is not enough to say that the Legal Regulation of Public Administration and Human Rights program met my expectations. I got more than I wanted: new and unique knowledge of the organization and functioning of public administration in the European Union and protection of fundamental human rights, interesting acquaintances with professors and students from Lithuania and other countries, trips to the most beautiful places in Lithuania and interactive events organized by the student organization. 
Furthermore, the administration of Mykolas Romeris University was very friendly and always helped in any matters. The communication with university representatives was prompt and convenient, so there was never a feeling that the student was abandoned, but on the contrary – the perception of being surrounded by colleagues who will always lend a hand. 
Particular attention should be paid to university facilities, including modern classrooms and library with a variety of scientific literature and access to all necessary electronic databases. Such conditions are the key to conducting outstanding scientific research and writing high-quality scientific works. 
At the same time, the attention of many students was attracted by the opportunity to study in another country under Erasmus+ studies. For instance, I took this opportunity and went for a semester to study in the Czech Republic at the Masaryk University. Upon my return, I realized that this experience allows students to broaden their horizons and fill their youth with vivid emotions and useful activities. 
Moreover, I am very grateful to the teaching staff of Mykolas Romeris University, in particular to professor Agnė Tvaronavičienė for the support in participating in mediation tournaments. I noticed that after the year of such activity I qualitatively improved my communication skills and learned how to negotiate and settle various types of disputes. 
In conclusion, I want to state that participating in the Legal Regulation of Public Administration and Human Rights program has provided me with many new skills and knowledge that will be an advantage in finding a job and increase my level of competence among colleagues in the legal field. 
This program is a great educational opportunity for motivated and law-abiding students. Everyone will find it beneficial for their future career. And also, it presents a possibility to find new friends with whom a lot of bright events will be associated.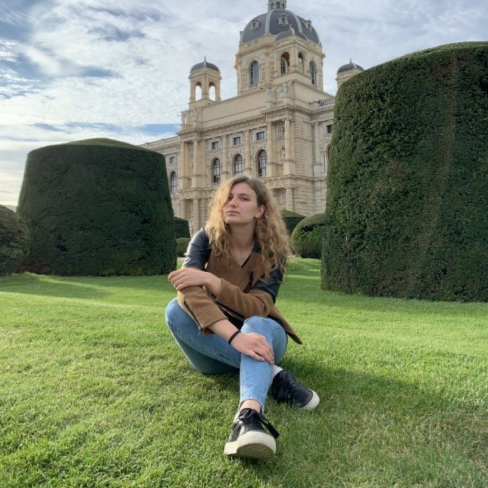 Valeriia Ivashchenko,
Programme student
Participation in this program was my first experience of studying abroad and, fortunately, it was successful. I had an opportunity to study in two different universities in two different countries at the same time. Moreover, during my study in MRU, I had an opportunity to go for Erasmus studies at the University of Vienna and Erasmus traineeship in Poland. If you want to gain the experience studying abroad, gain valuable knowledge for future career and find job abroad, this program is for you. 
In addition to strong international relations, MRU is famous for developed non-educational activities. There are different language courses, dance club, theater studio, gym club, volleyball, football, basketball classes, fitness, yoga. I participated in bachata and salsa dance club, attended gym and visited language courses. All these activities are free and are open for new students.  
Besides, MRU has equipped for educational purposes classrooms, modern library with variety of databases and convenient dormitories, closely located to the university.  
MRU encourages students to participate in various international tournaments. I was very happy to become a part of MRU Mediation Team and participate in tournaments in the USA, Singapore and Georgia.  
For me as Ukrainian citizen, participation in Legal Regulation of Public Administration and Human Rights program was a great opportunity to receive diploma of European Union university, at the law school that is one of the top 250 in the world. Subjects are taught by leading European professors, including judges of Lithuanian and international courts. These advantages in total provide a high level of obtained knowledge and as a consequence a possibility to work abroad in the future.  
I am glad to be a participant of this master program, meet new people and take part in different educational and leisure activities.  
Have questions? Contact us!
Other study programs in this field