Law Studies No. 1 in Lithuania.

MRU is #1 in the area of Law among all Lithuania's universities according to "QS World University Rankings by Subject 2022".
Looking for your law degree specialization? Do you feel motivated to work for big business or in an international scene? Are you looking for challenging internship to start your career in business law?  
If any of the above questions came down to a positive answer, consider your master degree in European and International Business Law. It is a challenging 2-year degree, with a reward of double diploma from our joint studies partner in Université Savoie-Mont-Blanc, France.  
Start your first year of study in Vilnius, where you will lay the foundation for your knowledge of European and international business law. You will cover the topics on international tax, banking, insolvency, company, labour, competition, industrial property laws at European and international levels, as well as international commercial litigation. You will also go through languages study of French – the common international legal language.  
Study at Université Savoie-Mont-Blanc in Chambéry, France. Continue your law studies in English, while deepening your knowledge on various topics of contract law, delve into issues of business law, economic integration of European Union, and so much more. You will continue your French language lessons as well. You will also have a chance at an internship in international law firms and companies. At the end of your Master thesis, you will have become a true, experienced master of law at an international level. 
To take full advantage of this program, you will be required to know English at B2 level. 
During 2 years in Europe, you will receive your double master's degree in the field of law. After completing your degree, you will be able to work in the private and public sectors, in academic and research institutions, commercial litigation bodies and other organizations. 
At MRU and Université Savoie-Mont-Blanc, you will find a low tuition fee, making this master degree even more enticing. We also have scholarships for master studies available at both universities. You can find more information on scholarships available here.  
Check out more information on European and International Business Law lecture content below and decide if this program is best for you. Contact us if you have more questions. If not, hit that Apply now button and get your degree started!
Programme's recommendations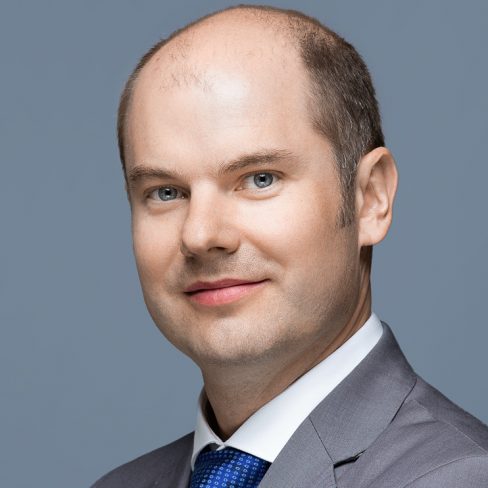 Prof. Dr. Virginijus Bitė,
Director of the Programme and Director of the Institute of Private Law at the Law School
As coordinator of the Programme, would like to invite all ambitious and cosmopolitan persons to joint this Programme. I am sure that our international team composed of renowned experts and the smart curriculum will allow students to develop their skills and knowledge necessary to make them the professional business lawyers of tomorrow.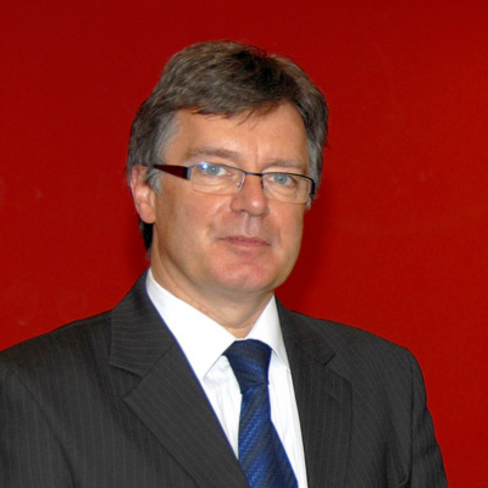 Prof. Dr. Eric Brunat,
Director of the EIBL Master's degree and in charge of mission "Eastern Europe and Baltic States" at the Law Faculty in Chambéry, Université Savoie Mont Blanc, France
This joint Master's degree (double diploma) fully delivered in English jointly by the Mykolas Romeris University in Vilnius, Lithuania (Master 1, first year), and the Université Savoie Mont Blanc in Chambéry, France (Master 2, second year), is an outstanding opportunity for ambitious students to get two Master's degrees in private law according to European standards. As a result of more than ten years of close partnership, the two Universities are offering an original / innovative double diploma with a strong theoretical and practical training, which makes it all the more valuable on the labor market. This "European and International Business Law" Master's degree, which includes an interesting and attractive multicultural approach, is an asset for the best professionals in business law both in Europe and worldwide.
Tamta Kenia,
Graduate from Georgia
Being in foreign environment is not easy, but the University will make it easy for you. The spotlight of the program undoubtedly is the study semester in France. During the semester you will have a wonderful opportunity to combine studies with an active social life, visit nearby cities and, of course, develop your French language skills. After graduating, I was immediately hired. During a three years period, I was promoted twice. I sincerely believe that studying abroad is not only about learning law, it's about learning how to live and how to succeed. So, I absolutely recommend this program and wish all the new students a good luck.
Martynas and Monika (Lithuania),
First Graduates of the Programme
As former students of the Programme, we are first of all grateful to the programme's lecturers that made our studies both challenging and very rewarding. Also, special thanks should be given to fellow students and administrative staff of the University. The extensive theoretical and practical knowledge that we have gained during these studies in the programme will facilitate our future careers in legal area. 
Tetiana Pashko,
Graduate from Ukraine
I would really encourage you to come and study in Lithuania, because it is an outstanding experience, I never thought that I could growth so much as a person. The education system at MRU is absolutely amazing, here you have a chance to take really interesting courses, the people are welcoming, and you have so many windows of opportunity to use. My studies in Lithuania will increase my competitiveness on the Ukrainian labour market and will positively distinguish me from the majority of young Ukrainian lawyers. 
Ina Katamadze,
Student from Georgia
I really enjoy my master's programme in European and International Business Law, it consists of very interesting subjects. I like the way of studying here, lecturers are great professionals in their field and friendly at the same time. Very often we have guest professors from different countries or local successful lawyers, who lecture in practical way or manage some debates about specific issues.  
I enjoy library and its atmosphere, you can study there whenever you want, even at midnight.  My chosen study programme is joint with University of Savoie Mont Blanc, and I am looking forward to spend my third semester living and studying in France! After graduation, I'm going to receive both university's diplomas. 
Stasys Zelenekas,
Former student of the programme
Innovations, opportunity to discover your practice area, contacts and gaining experience from the best Western Europe academics – this isonly a small part what you can obtain by studying in the European and International Business Law programme. I strongly recommend it not onlybecause of its highly professional lecturers, but also due to the possibility to get in touch with business as a whole. No doubts that this master programme significantly contributed to my career (obtaining possibility to work at one of the best law firms in the Baltics and world wide known consultancy company). Therefore, it seems that this programme is like a small (but very necessary) step to my professional future. 
Have questions? Contact us!
Other study programs in this field