How does language influence communication? What role can I play in establishing a dialogue between people of different cultural backgrounds? What languages can I learn to facilitate inter-European or inter-Asian contact?  
If you find yourself grappling with any of these questions, or wondering how studying can help you to answer them all, language studies might be for you. At MRU, we offer bachelor studies in English for Specific Purposes and the Second Foreign Language – a high-end education of 3 and a half years, perfectly for those seeking to enter into the fascinating field of philology, and to find work in a multicultural environment.  
Language studies at one of the best universities in Vilnius will grant you a world-class bachelor's degree, with 210 ECTS upon graduation. You will experience true international studies in English, working alongside other students, and teachers from all over the world. To take full advantage of these studies, you will be required to have an existing English level of B2 or higher. In addition to studying English, you will have a choice of another language, with a wide range of choices, from European languages including French, German, Norwegian and Spanish, and Asian languages including Korean and Chinese*.  
Study in Lithuania, a country at the vibrant centre of European life. Learn to form connections between different cultures and to facilitate a dialogue between East and West. With low tuition fees and scholarships for studies available at MRU, you will surely find your place here, a university at the centre of everything.  
Like with all study programmes at MRU, you will be given an opportunity to participate in the Erasmus+ program and go to your chosen European or Asian university, to study and to work in an internship. Upon graduation, students will be qualified to work in culture, education and information centres, media companies, publishing houses, tourism agencies, translation agencies, international organizations, state departments and countless other  multicultural workplaces.  
Check out our English for Specific Purposes and the Second Foreign Language lecture content below and decide if this program is right for you. Feel free to contact us if you have any questions. If not, hit Apply now button and let's get your degree started!
Programme's recommendations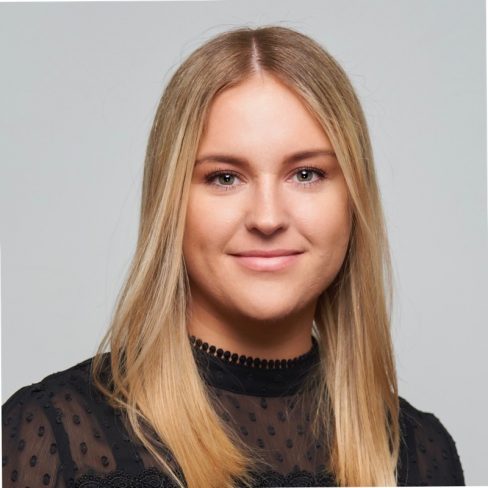 Rūta Guobužaitė ,
Alumni of the programme, Head of Admission and Marketing at Mykolas Romeris University
Great choice for those who love languages but are not regular literature loving philologists. My goal was to learn modern English, language that is used in politics, law and business, language that will help me create an international career. I can state without hesitation – my expectations were exceeded. Everything I learnt during my studies now help me feel confident at work where I have to speak, negotiate and represent my institution in English every day. 
Ugnė U.,
Student of the programme
English for specific purposes and a second foreign language (French) study programme is extremely useful due to languages being a bridge to communication. The job market is filled with opportunities to work in multinational / international corporations where different cultures mingle and work to achieve the same goal. If you have great English language skills, it will be easier to train you on the job that needs to be done and employers always take that into account. Additionally, French language skills are among the highest-paid language skills in Lithuania; even more, this broadens your choice while looking for a job in a different country. Personally, I was always accepted to the jobs I wanted simply because of my language skills. I highly recommend this programme.  
Have questions? Contact us!
Other study programs in this field