Have you always been interested in the Korean culture? Do you want to develop a unique connection with Asia and visit it while studying? Do you want to study and work in a multicultural environment?  
If those questions resonate with you and you would like to turn your knowledge of both Korean and Western cultures into a valuable asset, then these 3,5 years language studies are for you.  
Bachelor studies of English for Specific Purposes and Korean Studies  is a unique option among other study programmes in the field of Philology. By choosing this course, you will be enrolled into King Sejong's Institute in Vilnius, where you will be able to study not just Korean language, but the culture as well. You will study in Vilnius, in an international environment with students and teachers from Europe, South Korea and the USA.  
You will conduct your studies in English, for which you will be required to know the language at B1 level. After graduating, you will be awarded 210 ECTS credits and a bachelor degree. You will be able to command English and Korean languages enough to pursue a career in translation, public administration, international organizations, tourism offices or similar roles. At MRU, you will conduct your studies in English and immerse yourself in the multicultural environment.  
You will be able to study in Lithuania and a South Korean university – a unique aspect of this study programme. You will have a compulsory 1 year study abroad in a South Korean or any other European University, to make sure you familiarize yourself with the Korean local culture and the language.  
Together with a low tuition fee and scholarships for studies made available, this course will surely be an attractive option for students, aiming to live an international life.  
Check out the English for Specific Purposes and Korean Studies detailed description below and decide if this program is best for you. Contact us if you have more questions. If not, hit that Apply now button and get your degree started!
Programme's recommendations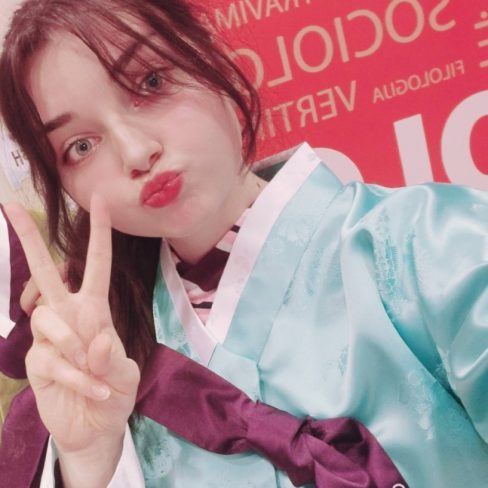 Violeta Lukoit,
Student
My second year of studying English for Specific Purposes and Korean Studies (DAK) is coming to an end, and I am already taking small steps towards the new stage of my studies, as I am shortly leaving for South Korea, so distant and extremely fascinating at the same time. Of course, I am looking forward to getting involved into all kinds of adventures as soon as possible, and still, I am going to miss my relatives, and not only them! I will truly miss my other special family – the DAK group, all our teachers, all the coziness, friendliness and care I am surrounded with.
Have questions? Contact us!
Other study programs in this field