News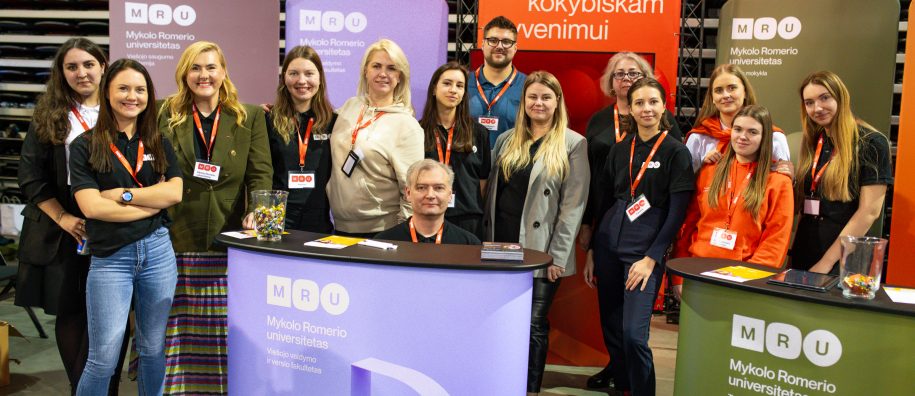 6 March, 2023
MRU Participated in Studies Fair in Klaipėda
University
Faculty of Public Governance and Business
Faculty of Human and Social Studies
Studies
Events
MRUen
On Friday, March 3rd, Mykolas Romeris University (MRU) representatives participated in the 8th Studies Fair, "Studijų regatta 2023" in the Klaipėda Švyturys Arena. Fair goers were acquainted with MRU studies programs and offered information about admissions and other university matters. 
The event was a good opportunity for pupils to learn more about studies possibilities at MRU and to talk with admissions officials. 
During the Studies Fair, Law School adviser to the Dean Akvilė Alauskaitė and Public Governance and Business Faculty Prof. Tadas Limba talked about the most popular choices in studies. They offered ways in which to select the most interesting and proper studies programs. Prof. Limba presented the Bachelor's Degree programme, "Game Development and Digital Animation."
The event ended with a concert by singer Gabrielius Vagelis.