Have you ever played a computer game and wondered how they make the character jump? Do you enjoy deliberately finding bugs in your game? Have you ever thought about how your favorite character has been animated? Were you always more mathematically inclined?
If you find yourself thinking positively about any of the above, stop wondering what to study: game development and digital animation is your game. Study in Lithuania and then study abroad in South Korea by choosing this joint study programme. Spend a year in South Korea, one of the best countries for the field of game development. Conduct your studies in English and choose one more additional language studies to become a true international expert in creating games and digital animation. To take full advantage of this course, you must possess at least B1 level of English.  
By getting an university education in informatics, during 4-year studies you will be introduced to basics of programming, modern mathematics, taught how to design a game from zero. You will also learn 3D animation, object-oriented programming, game level design, particle effect animation and so much more. By the end of your studies, you will be required to make your own game as a final project. Upon success, you will be awarded a bachelor degree, as well as 240 ECTS credits. Graduates will be able to work in fields such as computer games, movie industry, advertisement, art and design. 
Game Development and Digital Animation is unique among other study programmes in all universities in Lithuania. At MRU, we offer an opportunity to live and learn from the best game and animation designers at Dongseo University in South Korea. You will be able to experience true international studies and we will make sure you are prepared for it. Get ready for the biggest adventure of your life! 
MRU and Dongseo Uni provide truly affordable studies. We have scholarships available for many students and more information on that can be found here. We also provide help with residence permits for all international students.  
Check out our Game Development and Digital Animation lecture content below and decide if this program is best for you. Contact us if you have more questions. If not, hit that Apply now button and get your degree started!
Programme's recommendations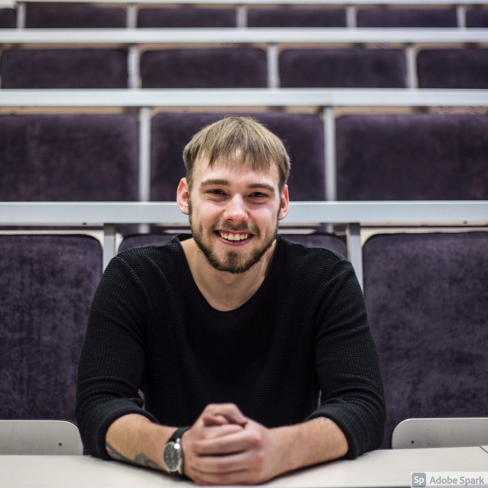 Aurimas Tiriūna,
programme student
I am happy that I chose this study program. After finishing high school I only knew that I want to be an artist. However, I had very little knowledge about where I could use my talents in contemporary industry. The studies made me familiar with main professions which are included in computer animation and games development process: directing, design, 3D modeling, 3D animation, VFX, sound design, video editing etc. After trying all these subjects not only I found a profession which I really like but I also got an understanding and nuances of video games and animation development process.
While studying I met a lot of great professors and colleagues. Let's not forget the trip and adventures in South Korea too! I appreciate this study program and life experience. 
During studying process you can choose between two main branches – game development (programming, databases, cyber security etc.) and Animation & VFX. I recommend choosing this study program if you are interested in computer games,animation, cinematography or you just want to find out how to use your artistic talents in IT world. This study program will fit well for those who want to find their career path by trying out lots of different activities. 
Have questions? Contact us!