Do you feel the need to help people around you? Do you like spending time with the elderly? Do you enjoy watching over children? Do you like standing up for those that cannot stand up for themselves?  
If you feel positive about any of the above questions, consider choosing Social Work and Human Rights for your bachelor degree. These are studies that will set you down the path of helping others. You will learn to work with children and the protections they must be provided in the eyes of the law. You will learn how to provide crisis management and how to work with people in correctional institutions. You will find out how social programs are built, ran and apply to the social groups in need.  
From all our study programmes, the social work bachelor studies are the most down to earth option. It requires a lot of empathy and dedication. Taking your studies in English will also help you reach higher level of social care. You will be able to participate in Erasmus+ program and study in Europe as an exchange student, expanding your knowledge of social care practices in other countries. To take full advantage of these studies, you must wield English language at least at B1 level.  
If you are struggling to choose where to study social work, choose to study in Lithuania. Here you will receive a 4-year, world-class education from what may be the best university in the country. Upon graduating in the field of social work, you will receive a bachelor degree and 240 ECTS credits for future studies.  
At MRU we strive to provide truly affordable studies. We have scholarships available for many students and more information on that can be found here. We also provide help with visas and residence permits for all international students.  
Check out our Social Work and Human Rights lecture content below and decide if this program is best for you. Contact us if you have more questions. If not, hit that Apply now button and get your degree started!
Programme's recommendations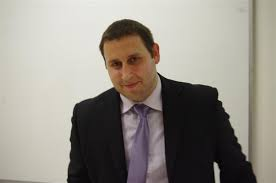 Rimvydas Augutavičius,
Manager of Family Support Programs of VšĮ "Vilniaus SOS vaikų kaimas", graduate of the programme
Perfectly organized studies, interesting and qualified lecturers encouraged the interest in the professors of  social work. I do not regret choosing namely those studies, because I had all opportunities to enhance my practical knowledge and skills in Lithuania and abroad, coherently seek for carrier and to contribute to the development of high standard social work profession in Lithuania.

Monika Jankauskaitė,
Worker of Vilnius City Social Support Centre
In Mykolas Romeris University you feel equal to the teachers – you may say your opinion straight, look for answers and new ideas together; therefore I liked discussions very much. I liked that I had practice already from the first year. Frequent practices provide a possibility of trying different social work places and realise what fits you and what does not.  After graduation I can work in different fields of social work.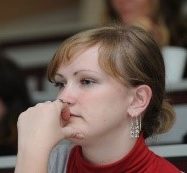 Julija Zubrickienė,
Municipal social worker for the work with the disabled
Bachelor's studies of social work at Mykolas Romeris University provided a lot of possibilities to choose the field of social work I would like to work in the United Kingdom <…> completion of my program was an opening of another door on a market of work abroad and for further studies.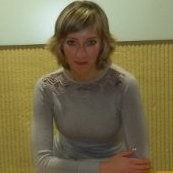 Miglė Maniušytė,
Deputy Director for Social Work of Retirement Home
During the last practice I realised with what client group of social work I wanted to work. When the practice was over I was offered to join the team of the organization staff. Today I am happy having a job that I like.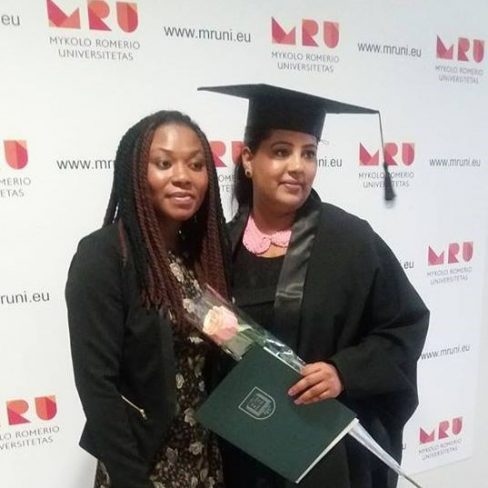 Sindhu Mathew,
Graduate from India
I would strongly recommend my friends to study at Mykolas Romeris University. The Lectures at the University are very professional, encouraging and supportive.  One of the major features of this University is very rich library where students can access books from diverse fields 24/7. In a later phase of the programme we had a chance to study special fields of social work: work with children, youth, families, the elderly or handicapped people, adult education, social management, international and intercultural social work, gender, rehabilitation, health care etc. Thus, on the one hand, we had the opportunity to gain a general approach to the professional field of social work; on the other hand, the choice of compulsory electives allowed us to build a profile for a later practice in chosen professional area. We acquired knowledge, skills and attitudes by project-based studies in close contact with practical problems that are usually developed from research results and consultancy within the department in fields of specialization.
Edgaras Ulevič,
Social worker of Markučiai Day Centre
During the studies I realised what kind of profession was that, what groups you can work with after graduation. The places of practice where I was able to see how this work was going on gave me better understanding of it. It was very useful experience due to which I made up my mind what to do after graduation. Presently I work with the group that is the most relevant for me. I would also like to mention the teachers; thanks to them the students enter a new stage of their lives. Such competent teachers, experts in their fields, understanding students and are like friends is not easy to find. I am happy that I graduated from Mykolas Romeris University, the studies of social work.
Have questions? Contact us!
Other study programs in this field