News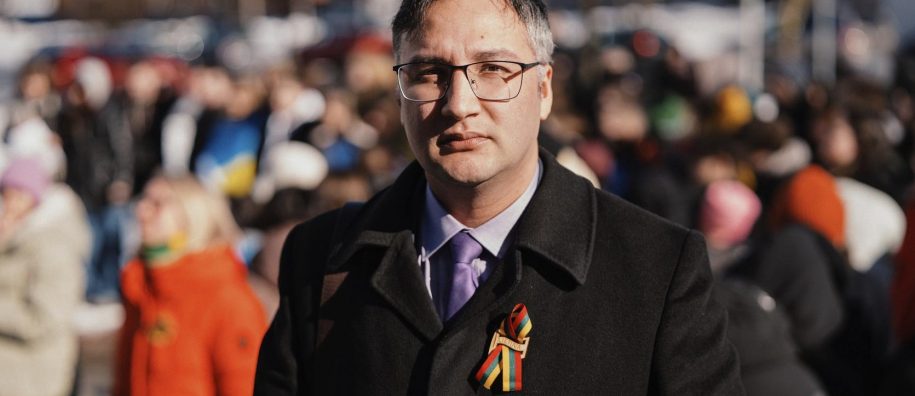 9 March, 2023
Tajik Institute of Economy/Trade of TSUC International Relations Dept. Head Visited & Lectured @ MRU
Events
Meeting
Partnership
MRUen
March 6th-10th, 2023, Tajik State University of Commerce (TSUC) Institute of Economy and Trade International Relations Dept. Head Saidqosim Mukhtorov visited Mykolas Romeris University (MRU) and presented a lecture on how to generate ideas for start-ups.
He met with MRU International Office Head Audra Dargytė-Burokienė to discuss developing further cooperation. Both universities signed a Memorandum of Understanding (MOU) in 2018. Mukhtorov is also the Erasmus+ institutional coordinator at his university.
"I hope that we will have more mobility with MRU," he said during a meeting after MRU celebrations on campus marking the Restoration of Independence Day in Lithuania (celebrated March 11th).
He said that in 2019 the two universities worked on a project after which an international conference was held with researchers from MRU invited to give a presentation.
During his week-long visit Mukhtorov met with MRU representatives including MRU Faculty of Public Governance and Business Vice-Dean for Studies Prof. Irmantas Rotomskis.
Mukhtorov is a senior lecturer at TSUC Technology Dept. of the Institute of Economy and Trade (IET TSUC). His areas of interest include: informational technology, management, entrepreneurship.
He completed his Master's Degree studies in Business administration and informational technology at Spain's University of Cantabria.