News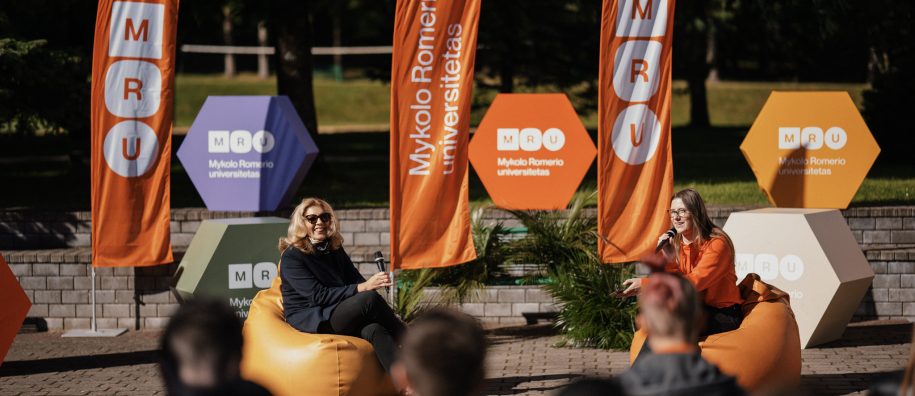 2 September, 2022
Rector Prof. Žalėnienė Met with Students During "Morning Vitamin" Session
University
Faculty of Public Governance and Business
Faculty of Human and Social Studies
Events
Discussion
MRUen
Rector
Sept. 2nd, 2022, Mykolas Romeris University (MRU) Rector Prof. Inga Žalėnienė met with freshmen students in a special "Morning Vitamin" session to answer questions and discuss her path to become the head of the University, studies at MRU and more.
The morning session was held one day after Mykolas Romeris University kicked off a brand new academic year September 1st.
The Rector answered various students' questions including what are the duties of the Rector.
Event chaired and led by Student Representative Body MRUSA's HR Coordinator
Gabrielė Vilkytė.
The special session was translated into English for students from abroad attending the event.