News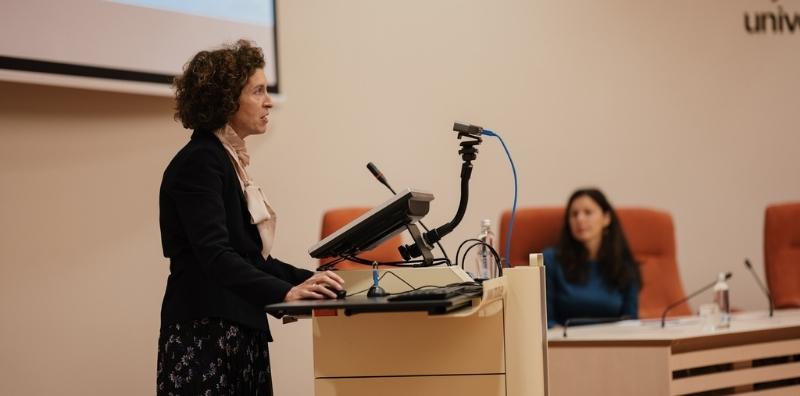 9 November, 2022
Andorra's Foreign Affairs Minister Maria Ubach Font Lectured at MRU Nov. 9th
Events
Lecture
Announcements
November 9th, 2022, Mykolas Romeris University (MRU) hosted an open lecture by the Minister of Foreign Affairs of the Principality of Andorra Maria Ubach Font, "Challenges of the European Microstate in the Context of the International  Arena". During the event, the current challenges of micro-states in the context of the COVID-19 pandemic, the Ukraine-Russian War, and the economic crisis were discussed.
In a particularly important visit for the MRU community, the Vice-Rector for Academic Affairs, Prof. Dr. Regina Valutytė took pleasure in discussing the unique aspects of the state's foreign affairs policy in an university environment.
During the event, the Minister emphasized that in the face of today's Ukraine-Russian war, we must remain strong and cherish the values ​​that bind Lithuanian and higher education institutions abroad. The War, she said, is a breach of international law. All of Europe has united to help grant support to Ukraine. She said the Principality of Andorra wishes Ukraine victory and supports war refugees from Ukraine.

She also emphasized that it is very important to counter the challenges we face in modern society, because these challenges affect the independence of micro-states and the lives of citizens.
After the lecture, the Minister  visited the Museum Of Occupations and Freedom Fights located in Vilnius.