Are you looking to expand your knowledge of the world of finance? Do you want to improve your career opportunities and learn the latest financial practices? Do you want to excel at your own investment?  
If any or all of the above brought out a yes, then your search for what to study has come to an end. Settle on the Master's degree in Financial Management and bring your university education to the next level.  
Study in Lithuania, the country where fin-tech companies are clustering to conduct their business. Study close to your potential employers not just in fin-tech, but also in more traditional insurance companies, banks, audit firms and more. Among study programmes, Financial Management is one of the strongest, preparing graduates with high-level theoretical and practical knowledge. During your financial studies, you will not only gain the newest theoretical knowledge but also enhance practical skills and professional competences in financial and management accounting, taxes, state and municipal finances, corporate and personal financial management, project financial management, risk management, financial control and audit.
Conduct your studies in English and gain understanding of the international finance management. To take full advantage of this course, you will be required to know English at B2 level. Learn from eminent professors and lecturers that cover the theoretical knowledge and from practitioners that already work in the financial field. All this knowledge can be acquired without sacrificing your career: our lectures take place in the evenings and online, so that our students can maintain a job or an internship. Additionally, you can choose to study abroad and have your internship in your chosen country through our Erasmus+ mobility programme.  
In 1,5 years, you will receive your Master's degree in the field of economics – social sciences. You will also be awarded 90 ECTS credits for your future studies. After completing your degree, you will be able to work in banks and other financial institutions, private companies and corporations, financial consulting, audit firms and in public administration. Alumni of the programme successfully work at Lithuanian banks and financial centres (Danske Bank, Western Union, Swedbank), provide advice to presidential staff, in various businesses, and have started their own businesses.
Study in Europe, in one of the best universities in Lithuania. At MRU, you will also find a low tuition fee, making this master degree even more enticing. We also have scholarships for master studies available at our university. You can find more information on scholarships available here.  
Check out more information on Financial Management lecture content below and decide if this program is best for you. Contact us if you have more questions. If not, hit that Apply now button and get your degree started!
Programme's recommendations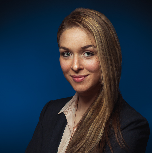 Eglė Griškevičienė,
Student
As we journey thru life, the question often arises, did I do everything I could? Did I achieve what I wanted? After almost a decade after my Bachelor's Degree studies, I understood that I have not fully completed the path of studies. My personal ambitions – to gain knowledge of the Finance area – was not yet fully achieved. But lack of time and my personal responsibilities and an active lifestyle – family, work, life abroad – were the factors preventing me from pursuing Master's Degree studies. But Mykolas Romeris University's offered remote studies in the Financial Management programme offered such a possibility. Thanks to well-organized remote online studies and professional lecturers, I can say that this was one of the best choices in my life. The knowledge I gained allows me to view public, as well as personal finances from a different angle along with their effectiveness. This also provides me with a solid foundation resolving financial problems which we all encounter in our daily lives.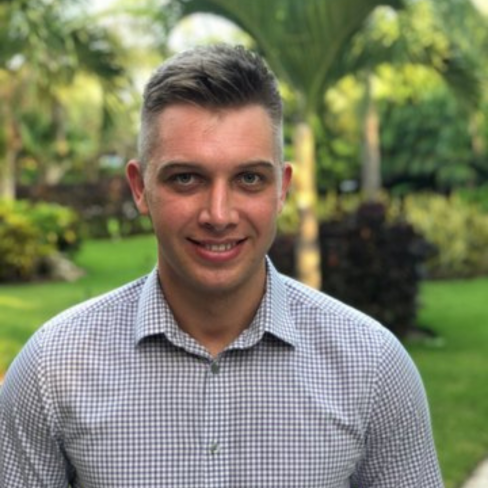 Vladislav Matvejev,
Student
Having completed Bachelor's Degree studies and acquired a Degree in Finance, I never thought I would pursue Master's Degree studies. I would often ask myself why I need a Master's Degree. What subject should I study? What do I need? Will this impact my further professional career? Will I be valued more in the competitive job market than others? I would hear a variety of opinions. Several years after my Bachelor's Degree studies and having realized what it is I wanted, I understood that I desired to further my career in the finance sector. Due to life's circumstances and having gone abroad, I was looking for studies in Finance which I could easily undertake while working. Mykolas Romeris University offered me such an opportunity to study in the Finance programme remotely. Course material is presented both from the theoretical and practical side, so I am able to apply what I learned during studies in practice. The course subjects are directly related to my job. I am able to look more deeply from another angle at financial problems and into financial and management accounting, and corporate and personal financial management.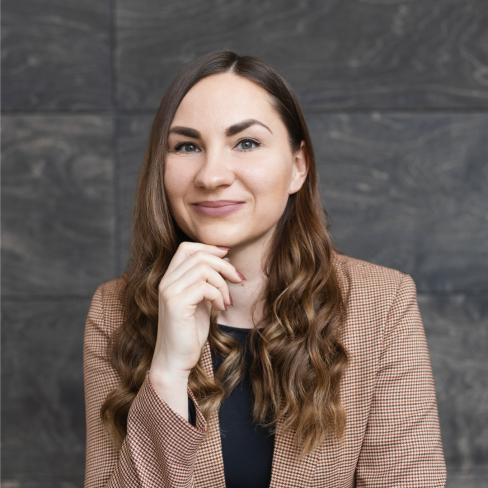 Diana Viduto,
Graduate
I am very happy that I chose to study in MRU's Financial Management programme. I met many great lecturers who are professionals in their area of expertise. They present the subject matter not only theoretically, but also practically thus allowing students to more easily apply gained knowledge. Lectures are held at a convenient time for those who work. That is why students are able to combine studies and work. The possibility to study online and connect to lectures remotely, when they are broadcast live, makes it possible to study from any part of the world! It is also important that during studies students have all the tools for studying – in the Moodle internet platform, all necessary studies material is presented. Lecturers are available for consultations, if students have questions. That is why all you need to do is to make a decision to study. Everything else will be taken care of by the University! 
The studies quality as well as the outstanding professional lecturers who are competent and devoted to the subject, surpassed all my expectations. So, for those still undecided where to study, I recommend that you choose this programme! The knowledge that you gain in the Financial Management programme can be applied not only in your professional life, but also personally. Those, who are planning to start their own business, should know how to manage their finances – the perfect choice!