How does social media influence our everyday lives? What impact does digital advertising have on online and in-store sales? How to choose an audience and provide them with engaging and creative content?
All these questions and more are introduced, discussed and answered while studying for your undergraduate degree in Communication and Digital Marketing.
Study the field of communications in Lithuania, in one of the best universities in Vilnius, will provide you with a wholesome education in today's fastest-changing field. Communication and Digital Marketing are moving quickly. Each day brings new challenges in creativity, social media management and public relations. At MRU, our studies will help you learn to stay on top of digital marketing trends and teach you to transmit your creative ideas to the right audience.
In conjunction with detailed knowledge of digital marketing and communication studies, with us, you will also learn project management and creativity skills. This knowledge will be instrumental for you to build a successful career in advertising and communications industry.
Study in Europe, in the progressive country of Lithuania, where e-business has taken root with the provision of the fastest internet in the world. Take your studies in English and learn one or more additional languages during your 3-year bachelor studies. To take full advantage of these studies, you will be required to wield your English at B1 level or higher.
Like with every study programmes, choosing to study in Vilnius with MRU, you will be able to participate in Erasmus+ program and go to your chosen European university to study and work an internship. You will receive 180 ECTS credits upon graduation. Students that have completed this course will be able to work as SEO or SEM specialists, as well as in marketing, communications, public relations, content management and other marketing and creative industry fields.
MRU provides truly affordable studies. Scholarships available for many students and more information on that can be found here. We also provide help with visas and residence permits for all international students.
Check out our Communication and Digital Marketing lecture content below and decide if this program is best for you. Contact us if you have more questions. If not, hit that Apply now button and get your degree started!
Programme's recommendations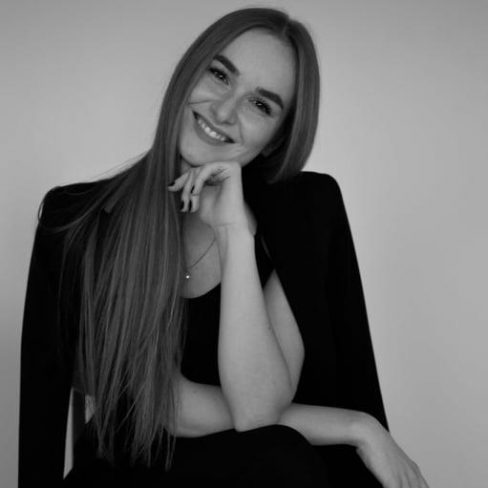 Karolina Kardokaitė,
Student
While studying communication and digital marketing, I realized that even the craziest ideas can be heard and implemented. Our teachers are true experts in their fields, demonstrating respect to us, their students. The study program I got enrolled into is very diverse and full of good experiences, therefore three years of studies have just flown by!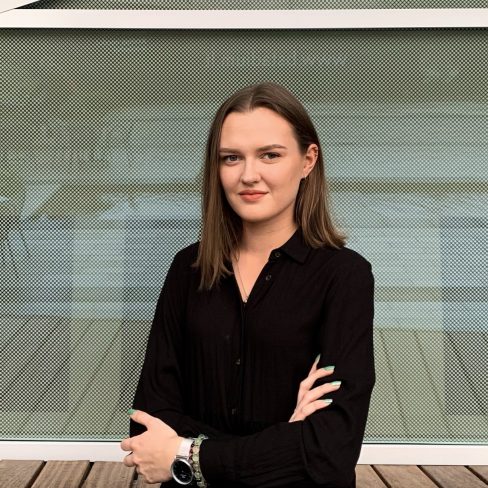 Aistė Laurinavičiūtė,
Student
As a student of Communication and Digital Marketing degree program I developed a very clear understanding that it is not enough for a specialist in this sphere to only be familiar with certain theories or strategies. It is a must for him/ her to be interested in global news and trends. I got this understanding from my teachers, who sincerely shared their work experience and gave us wisdom and knowledge that can be applied in real situations.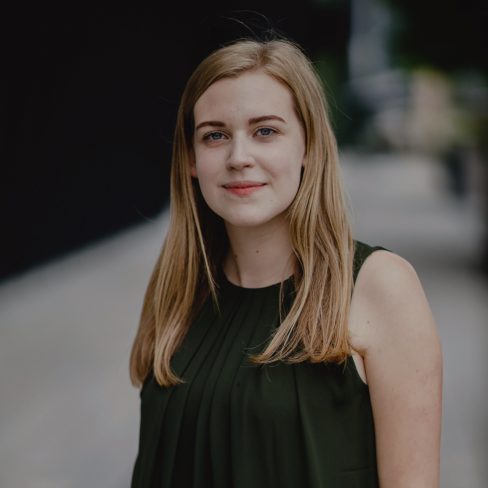 Laura Lideikytė,
Student
Each day at Mykolas Romeris University brings us useful knowledge on communication and digital marketing. I am grateful for the competencies I received, opportunities I was offered and motivation I always feel. Teachers working in this study program are highly skilled, understanding and pleasant to work with. The study program itself is designed so that each student can assimilate both theoretical and practical knowledge, which I think will be extremely useful in pursuing our career goals in the future. I believe everyone should try to discover themselves as students in this study program and then be awarded a higher education diploma in social sciences!
Have questions? Contact us!