Travelling from point A to B
Public Transport
Vilnius' public transport system may seem very complicated, but it is enough to know just a few things:
trolleybuses and buses stop at each stop on the route;
6 high-speed buses (1G – 6G) run in Vilnius. They are so called because they only stop every second stop, so when taking high-speed buses, be sure to check if the bus will stop at your preferred stop.
2G (Vilnius – Laisvės ave.–Santariškės) stops at the Mykolas Romeris University station.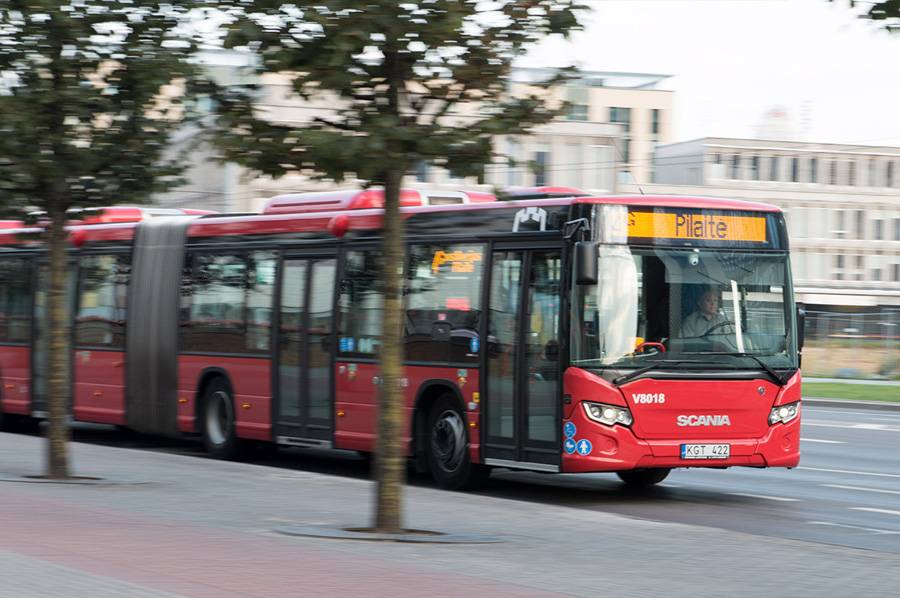 Find more information about tickets, routes and mobile apps here.
Bicycles and Scooters
It is not necessary to rush and buy a bicycle or a scooter to ride the streets of Vilnius. During the warm season, you can easily rent them from several different companies operating in Vilnius, which contribute to the implementation of a sustainable transport vision in the city. Renting is really easy – you can do it on your mobile phone or by purchasing a special card. More information can be found here.
For Car Drivers
Parking is in the territory of the Student House. Free parking spaces are usually available around the Student House, but the Student House itself does not have its own car parking lot.
Cars in the city. The traffic in Vilnius is very busy, and there are so many cars that sometimes it seems like you can just get in and drive like the Flintstones! Need to find out where to park, how much to pay, and so on?. All information about parking, fees and payment methods can be found here.
Have a driver's license but no car? No problem! The car rental service is becoming more and more popular. It's more user-friendly and less harmful to nature. Get in the CityBee car and embark on your first trip around Vilnius! All you have to do is download the app and it will show you where you can pick up the car. In addition, cars can often be found within 1 kilometre of Mykolas Romeris University.