News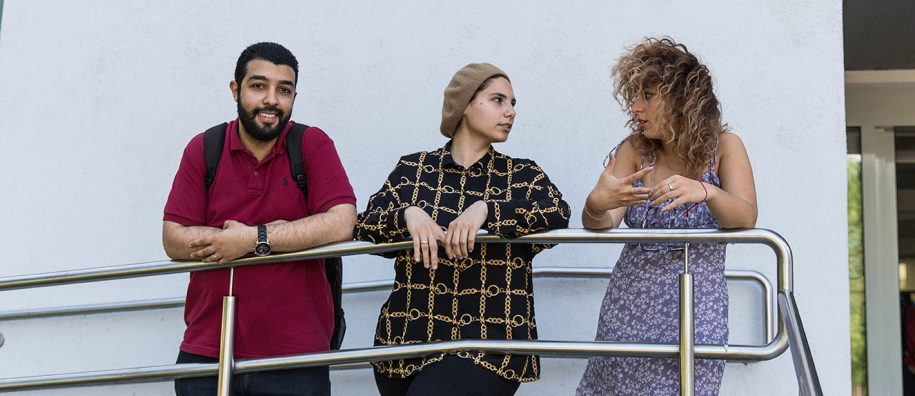 24 February, 2021
MRU's Gift to Schools: Virtual Lessons on Time Management, Internet Dangers & More
Community
Events
Lecture
Lithuania's schools are facing huge challenges during the COVID-19 pandemic. Teachers have to organise the learning process remotely and to look for a variety of teaching methods and tools.
MRU Law School Prof. Justinas Žilinskas, who has been meeting with pupils in all of Lithuania, says remote learning during the quarantine period raises a number of issues for teachers as well as children. So as the quarantine period ensues, teachers are looking for alternative ways and means how to insert more spice and variety in the remote learning process.
"All teachers are repeatedly saying that pupils want more variety, new faces and new experiences," said Prof. Žilinskas.
In order to provide more choice and variety for pupils' lessons, Mykolas Romeris University lecturers have prepared 14 free lessons for Lithuania's schools on a variety of themes ranging from time management, to cybersecurity and dangers lurking on the Internet.
"Schools and classes can choose from our lesson "menu" plan and register. We will then contact the teachers and decide on the most convenient time and place. While restrictions are in place for gatherings, lectures will be held online. Once quarantine ends, MRU experts will go to schools themselves, if there is a desire for more than one class to listen to the lecture," said MRU Admissions and Marketing unit Head Simona Laiconaitė. 
According to Laiconaitė, there are a variety of lesson themes chosen in order to engage senior pupils. "Mykolas Romeris University is the largest and the only such specialised social sciences university in Lithuania, where one can choose law, public safety, politics, public governance, economics, educational sciences, humanities, psychology, sociology and management studies programmes. Lesson themes include cyber attacks, computer games and active lifestyle activities," she noted. 
Despite the fact that lessons are for senior pupils, Laiconaitė noted that some lessons can be interesting and useful for the teachers themselves.
"I want to draw your attention to the fact that some of the themes may interest teachers. They can register as a group of teachers for a lecture," she said.