News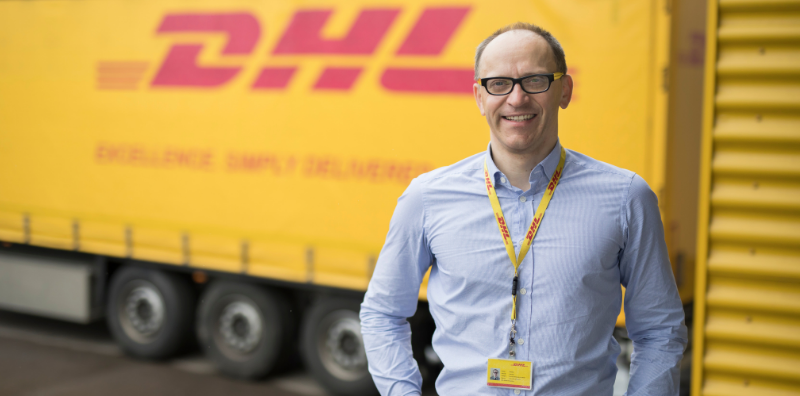 18 May, 2022
MRU Will Prepare Future Logistics Specialists with DHL
Announcements
The need for logistics professionals in the world has almost doubled in the last five years. The COVID-19 pandemic had a huge influence on this, which showed that logistics management was one of the most sought-after specialties in the market. Therefore, from September Mykolas Romeris University (MRU) will offer a unique Master's Degree studies programme in conjunction with UAB "DHL Logistics Lietuva."
The Great Need for Professionals Guarantees the Path to Success
The intensified digitization in many organisations due to the COVID-19 pandemic over the last few years shows that the need for logistics management professionals to support innovative solutions has grown significantly, with as many as 40% of logistics companies reporting a shortage of specialists in this field. It is also noticeable that the business needs a new generation of logistics specialists, who would be able to apply not only negotiation, business ethics, individual work, time planning skills, but also have a good command of foreign languages.
It is also important to mention that the logistics and transport sector accounts for a significant share of the market and is even third, in terms of weighted importance - generating about 13% of Lithuania's GDP. The shortage of logistics management professionals in the market is huge. It is therefore forcing employers to pay generously for highly qualified logistics workers. Such specialists earn more than 3,000 Eur as managers.
DHL is a New Exclusive Partner in MRU's Logistics Management Studies
MRU's Logistics Management studies are designed to prepare highly-qualified specialists capable of ensuring the efficient and effective planning, organisation, execution and control of activities which is required to deliver goods and services to consumers, according to their needs. These postgraduate studies focus on global strategic solutions to logistics and supply chain challenges through the use of smart technologies, green logistics tools and efficient management of human resources. 
In addition to existing partners of the programme - the Lithuanian National Assn. of Freight Forwarders and Logistics Association "Lineka" and the Digital Technology Sector Association (DigTech) "Infobalt", from 2022 there is a new exclusive strategic partner - DHL. It is an international parcel delivery company and a global market leader in logistics that along with "Deutsche Post" belongs to the "Deutsche Post DHL" group of companies. The "Deutsche Post DHL" group of specialized companies provides unparalleled logistics product and solution services from local and international parcel delivery to express international delivery by road, air, rail and sea. It offers integrated supply chain management solutions. In response to the rapidly changing and dynamic logistics market, "Deutsche Post DHL" focuses on continuous updating of logistics processes and the application of innovative smart and green logistics technologies. This group also contributes to sustainable business practices, corporate citizenship and environmental activities.
Donatas Indrašius, Head of the "DHL Global Forwarding" Division and a member of the Board of "DHL Logistics Lietuva" said that companies are looking for logistics experts - professionals, who by using the latest technological instruments, would be able to offer accessibility of new markets and to evaluate and analyse new product assortment introduction into the market. In logistics, the most important thing is that the employees of the future, using the latest knowledge, are able to create products that are not only ecological and environmentally-friendly, but also innovative and offer solutions to both the company's internal clients and business partners as well as helping to increase competitiveness and optimise internal resources and processes.
"MRU is rapidly transforming and on the path of change and innovation, which is evident by the new and updated studies programmes offered such as Logistics Management," said Assoc. Prof. Dr. Lidija Kraujaliene. MRU's Vice-Dean for Strategic Partnerships and Innovation at MRU's Faculty of Public Governance and Business.
Together with DHL, we will offer students a new, practical approach to project management, where students will have an invaluable opportunity to work with "DHL" executives, said Vice-Dean Lidija Kraujalienė.
More about the Logistics management programme: https://www.mruni.eu/study_program/logistikos-vadyba/