News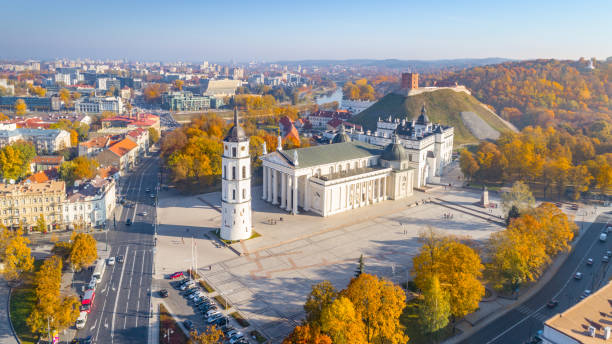 15 March, 2023
Environmental LAB Researchers: Necessary To Reduce Car Traffic in City Center to Improve Vilnius Air Quality
Mykolas Romeris University (MRU) Environmental Management LAB researchers, studying recreational culture ecosystem services (CES) in Vilnius, say it is essential to reduce automobile traffic  in the city center to increase the quality of air.
In a research article published in the journal, "Science of the Total Environment"  the 7 researchers,  guided by LAB Head Prof. Paulo Pereira, announced their findings in "Mapping and Assessment of Recreational Ecosystem Services Supply and Demand in Vilnius" published January 10th, 2023.
The researchers aimed to  evaluate the recreational CES situation in Lithuania"s capital, Vilnius. Cultural ecosystem services are those benefits citizens gain from using outdoor spaces such as in parks or woody areas. It also takes into account activities undertaken in those areas such as biking, walking, and/or running.
Prof. Paulo Pereira said that the study showed that Vilnius has a high capacity for supply cultural ecosystem services - especially because the city is rich in green areas.
"Overall, it is vital to preserve the areas with maximum natural recreation CES supply and limit the urban expansion in these areas. Also, it is essential to reduce the car traffic to the centre and improve public transport accessibility to increase air quality and the impact of pollutants on cultural heritage sites,"researchers noted in the article.
The researchers include: Marius Kalinauskas,  Katažyna Bogdzevič, Eduardo Gomes, Miguel Inacio, Damia Barcelo, Wenwu Zhao and Prof. Paulo Pereira.
More about their research here.