News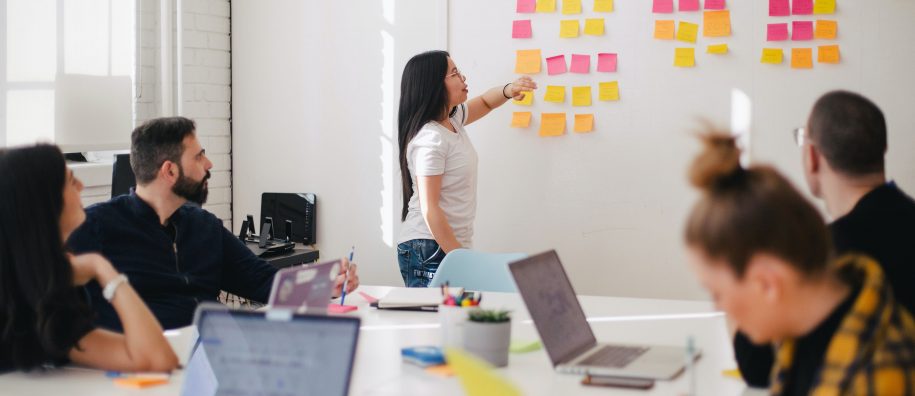 27 April, 2021
"Soft Skills" -a Necessity for Any Future Employee
Law School
Research
A majority of students (70%) taking part in a survey on "soft skills" said they had heard of them, but 54% indicated there was a lack of subjects in their programmes that would educate them on the subject, according to Mykolas Romeris University (MRU) School of Law Prof. Agnė Tvaronavičienė. She is a project coordinator for creating teaching materials for developing students' soft skills.
"More than half of the students think that universities do not pay enough attention to the development of these important skills and would like this situation to change," Prof. Tvaronavičienė pointed out.
In the the survey, university lecturers from different countries not only answered survey questions, but also shared their valuable experience and practice of teaching "soft skills."
The results of the survey revealed that as many as 89% of the surveyed lecturers agreed that students' "soft skills" are as important as professional skills for success at work and personal life. "However, almost as many lecturers - 86 percent - indicated that their universities should pay more attention to developing these students' skills," the MRU professor said.
Of those surveyed, 43% of lecturers emphasized that students were particularly lacking in conflict diagnosis and management skills. Some 35% of lecturers believe that it is necessary to develop intercultural communication skills of students as well.
"Taking into account that many universities foster internationalisation and the opportunity for students from different countries to study together, it becomes necessary even during their studies, to better understand the cultural differences and find ways to cooperate with each other. Most of the lecturers also agreed that the setting of students' professional and academic goals, time planning and the ability to engage in team activities are only average and should be improved, " Prof. Tvaronavičienė said.
According to the Law Professor, lecturers from different countries stressed that the lack of these skills may cause difficulties for future professionals in finding a job and pursuing a career. "Failing to develop "soft skills," young professionals will not be able to tackle complex problems effectively and their performance will be average or even below average. The foreign lecturers surveyed also stressed that if "soft skills" are not acquired at universities, it may take many years for students to acquire these skills in practice," she said.
So what do lecturers offer? How should teaching be improved? According to Prof. Tvaronavičienė, first of all - to include as many subjects developing "soft skills" as possible in study programs. Although it may not be easy for universities to implement this because the study programs have a limited number of credits. "Due to the legal regulation, the compulsory subjects of the field basically occupy the whole network of the program and in many study programs it is no longer possible to include additional subjects. In this case, the interviewed lecturers suggest reviewing and updating the existing subject descriptions and their teaching methodologies. It is important to include as many group works, role-plays, discussions, project works, simulations and similar methods as possible in the scope of subjects," Prof. Tvaronavičienė said.
The professor also points out that student volunteering should be encouraged. "By volunteering in various organizations, students will better understand the importance of "soft skills" and will be able to learn more independently by planning activities, combining them with studies, dealing with conflict situations during work and resolving them. There are even universities in Europe that include volunteering in the study process as a compulsory or optional subject. "
Other forms of support are also important. It is evident that universities with career centers or other similar departments providing career guidance and academic support services are more helpful in fostering the development of students' "soft skills". 
"It is clear that in the future, students' "soft skills" will be as important to their careers as their professional competencies. Generation Z is currently starting to study at universities. It is a generation of young people who place high demands and expectations on themselves and others. These are students who require universities to provide to the needs of the labor market with an education that meets high standards of study quality. The sooner Lithuanian universities start thinking about the development of "soft skills", the sooner students will receive an appropriate complete education that meets their needs, "emphasized Prof. Tvaronavičienė.
Conflict Resolution Competencies are Extremely Important
Although "soft skills" are important for students in all fields of study and it is difficult to distinguish which ones are more or less important, Prof. Tvaronavičienė, herself a CEDR-certified mediator in the U.K., emphasized the growing importance of conflict management competencies in the last several years. That is why all students should strive to acquire such competencies.
"There will always be conflicts in our personal and professional life, she said. We must see them as opportunities, not threats. If we know how to resolve conflicts properly, they foster and strengthen relationships. If conflicts are not resolved or if inappropriate methods are used to resolve them, they destroy relationships and lead to many unpleasant experiences."
In recent years, mediation has been developing very rapidly in Lithuania. It is a friendly and goal-oriented way of resolving disputes, with the help of a professional dispute resolution specialist - a mediator. From Jan. 1st, 2020, mediation is successful used in family disputes as a mandatory pre-trial resolution procedure. In the future there are plans to expand the categories of civil disputes where mediation will be used as a way to resolve conflicts at first. Also, there will be efforts to further promote voluntary mediation in civil and administrative disputes and to attempt to implement the possibility of mediation in the criminal process as well.
According to Prof. Tvaronavičienė, if mediators are able to help parties to reach an agreement in the most complex legal disputes, it is obvious that for a future specialist in any field, the knowledge and skills of reconciling parties will be of great benefit. "MRU has been successfully training mediators for more than 10 years and inviting professionals from different fields to various training courses. Those who want a deeper  knowledge of the process and to acquire necessary skills, can study in the Mediation Master's Degree programme," she said.
Undoubtedly, mediation is one of the most interesting fields of study, providing broad and systematic knowledge of different dispute resolution methods and various conflict management techniques, fostering intercultural communication, teaching to actively listen, effectively question and other conflict management tools.