News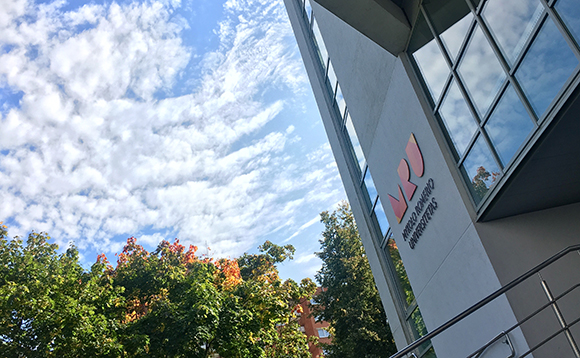 9 September, 2019
World Assn for Medical Law Congress to be Held at MRU
Law School
Events
The World Assocation for Medical Law's (WAML) Council has voted, during an annual Congress in Tokyo, to hold its 2023 Congress in Vilnius at Mykolas Romeris University (MRU).
There were 27 cities that applied to host the Congress in their city. MRU's application was submitted together with the Vilnius Tourism and Business Development Agency, "Go Vilnius."
Many organizations and state institutions supported the initiative including: Lithuania's Constitutional Court, the Supreme Court of Lithuania, the Bar Assn of Lithuania, the Justice Ministry, Lithuania's Legal Expertise Center, Vilnius University (VU), Lithuania's University of Health Sciences, Lithuania's Association of Doctors, Lithuania's Young Doctor's Assn.
The proposal was prepared by staff from "Go Vilnius."and Conference Bureau Head Vita Žilinskaitė and project head Olga Maliko along with MRU School of Law Institute of Public Law Director Assoc. Prof. Dr. Agnė Tvaronavičienė and MRU Law Prof. Dr. Toma Birmontienė and State Forensic Medicine Service affiliated professor Dr. Alvydas Rimantas Pauliukevičius along with Prof. Marija Čaplinskienė and other MRU academics. MRU International Office Head Audra Dargytė-Burokienė also aided the team.
The candidacy of Vilnius and Mykolas Romeris University to host the Congress along with presentation of a paper was presented in Tokyo by MRU School of Law Public Law institute Prof. Toma Birmontienė.
The World Association for Medical Law was established in 1967 at the University of Gent in Belgium.
The organization's main purpose and objectives have been to encourage the study and discussion of problems concerning medical law, and possible solutions in ways that are beneficial to humanity; to promote the study of the consequences of new developments in medicine and related sciences; and to encourage research and development in medical law and related fields.
MRU has systematically undertaken research in health law. For more than 15 years MRU researchers are involved in health law and policy and have an impact on health policy and legal issues.
So far MRU is the only institution in the region that has a Health Care Law and Policy Master's Degree programme.