News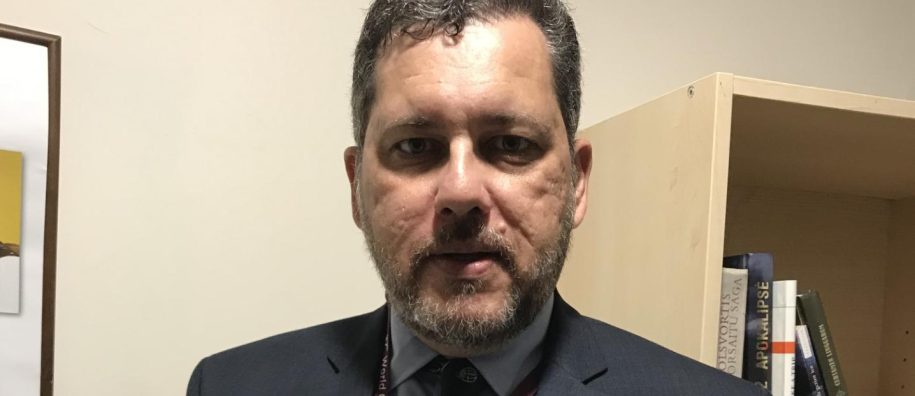 2 August, 2023
WAML Board of Governors Member – Brazilian Lawyer Dantas Donates Medical Law Books to MRU's Library
MRUen
Interview
Law School
University
Research
Events
August 2nd, 2023, before the start of the World Association for Medical Law (WAML) Congress at Mykolas Romeris University (MRU), Brazilian lawyer Eduardo Dantas, donated several books he has authored to MRU's Library.
Dantas, practicing medical law in São Paulo, gifted the Library "Contemporary Issues in Medical Law" book that he had written in English. It was published in 2020.
His second book, "Droit Medical au Brésil" was published in French in 2019 and he also donated a copy of the book to the Library.
"This is a token of appreciation to MRU for organizing the Congress here," said the WAML Board of Governors member. "We would like to give students and researchers some research material," he added.
The Brazilian lawyer said he was impressed with MRU and the campus and hopes in the future to be able to come back as a Visiting Professor to lecture to students. "It's a nice University. It's a great place to study and to be," added the lawyer who completed his LL.M in Medical Law at the University of Glasgow in 2007.
Although in Vilnius for only 3 days, Dantas praised Vilnius for being a green and "very clean" city.
"There's a great mix of modern buildings with the historical city center. It's a very calm, green city and has good food," added the lawyer.
He said attending the Congress was a great way to meet fellow colleagues from all over the world and to network as well as to find out about the latest trends and issues facing medical law.
"Health Law is a new branch of medical science. We are still trying to find answers to new issues or how to ask the right questions," he said.
His first impressions of Lithuania were that it is a small country, but "well-organized."
I hope to return to Vilnius one day to lecture at Mykolas Romeris University, he added.