News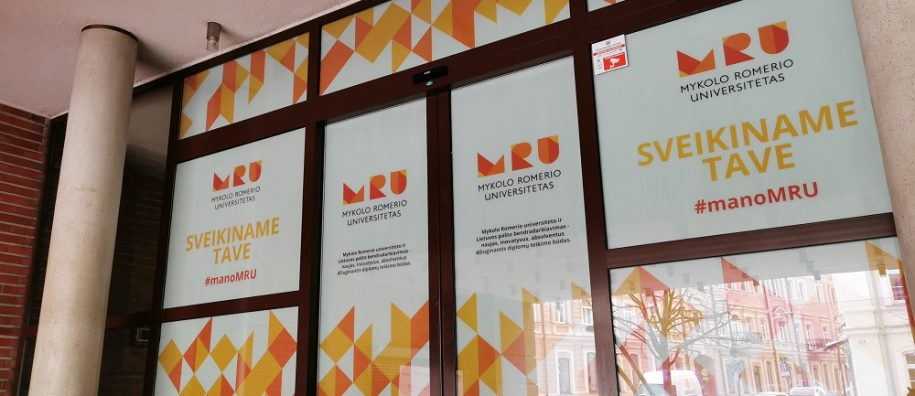 1 February, 2021
Unusual: Red Carpet Treatment for MRU Grads Near Vilnius Postboxes
Law School
Public Security Academy
Faculty of Public Governance and Business
Faculty of Human and Social Studies
Mykolas Romeris University (MRU) has rolled out the red carpet for recent graduates who were "awarded" diplomas in a most unusual way during the ongoing pandemic. 
From Feb. 1st-14th, 2021, graduates are able to pick up their diplomas in a safe environment avoiding lines and contact with others. They need to head to the centre of Vilnius where near the old Post Office, graduates could pick up their diplomas delivered to the postboxes. They could also pose for a photo near the MRU Photo Wall to capture this special moment.
During the first half of February graduates invited to pick up their diplomas at the LP EXPRESS postboxes, located on Gedimino pr. in the centre of Vilnius.
Lithuania's Post Office Helped Find an Unusual Way to Celebrate
Diplomas are delivered to the postboxes. Students, who live in Vilnius, are invited to come and pick up their diplomas and pose for a photograph. Graduates, who defended their theses during the last week of January and participated in online remote graduation ceremonies, can pick up their diplomas at a time most convenient for them. Graduates are greeted by congratulatory greetings on the windows of Vilnius' former Central Post office.
"This year the quarantine limited us like never before. However, cooperating with the Lithuanian Post Office,we found a safe, reliable and innovative way to "award" students their diplomas. We think that graduates, living in Vilnius will really feel the special holiday atmosphere, which was created for them near the postboxes. We encourage students themselves to come pick up their diplomas dressed up for the occasion. That is a memorable moment of life for which they have worked long and hard," emphasised MRU Communication and Marketing Centre Head Jurga Strimaitienė.
Graduates From Other Cities Will Receive Diplomas Closer to Home
Due to restrictions on travel between municipalities in Lithuania, other graduates will be able to  receive their diplomas in special LP EXPRESS boxes in their home city. About 300 graduates in various parts of Lithuania will receive their diplomas in this manner. Graduates will be informed by e-mail and SMS about their diploma delivery date.
"During the pandemic, the importance of these postboxes has grown. In December we waited to get Christmas presents and now we are delivered special packages for graduates. Graduation is an important event in life and so we are happy that we can be part of this special moment," said Lithuania's Post Office Communication Dept. Head Ugnė Bartašiūtė. 
MRU students are reminded to adhere to all safety requirements when picking up their diplomas - to keep an acceptable distance away from others and to come to the postbox area one-by-one.
The long path of diplomas to reach graduates is captured in this video: https://www.youtube.com/watch?v=Yzczxu5cOak