News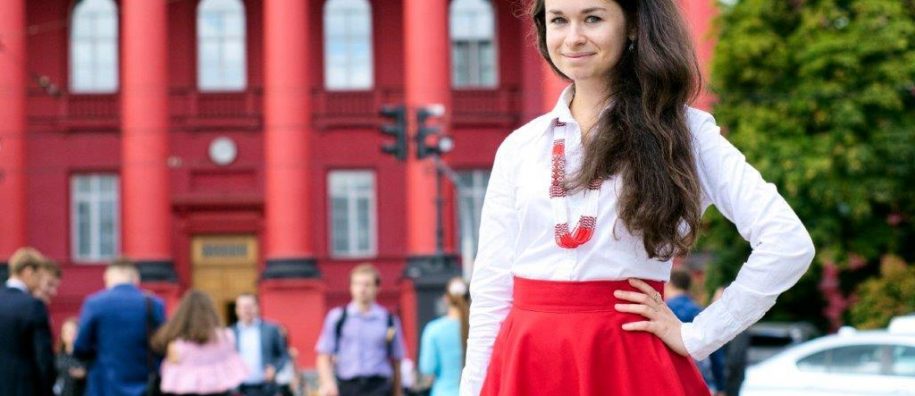 19 April, 2017
Ukrainian Student Lauds MRU for Intl Experience: Helped Land Job @ PwC
Alumni
Law student Yuliia Mykhailiuk from Ukraine, who was an Erasmus Mundus exchange student at Mykolas Romeris University (MRU) in 2012-2013, says international experience she gained at MRU helped land a job at global auditing firm, PricewaterhouseCoopers (PwC).
"Partially I'm there just because of my international experience at MRU, which made me quite compatible on the labour market here in Ukraine," said the 23-year-old student, who studies at the Law Faculty at the Taras Shevchenko National University of Kyiv.
"When I was an Erasmus Mundus student, we had quite a big community of international students at MRU. Everyone was living in the dormitory, just in front of the University, so that was great. You can meet people and students not only from all over Europe, but also people from countries such as Africa, because we have classes together," she said.
The classes at MRU are very innovative and the PowerPoint presentations are always ready and prepared by lecturers. This is not traditional for Ukrainian lectures and seminars, she added.
"Lithuania is a great place to spend several years or - at least one month, - because it makes you feel different. It broadens your horizons. It gives you a lot of opportunities to see how every day may go in a different way and how traveling is rather easy when we are here. It gives you a lot of opportunities for studies, life, work," she said.
Yuliia still keeps in touch with colleagues and MRU staff members she met at the University.
"I have visited Lithuania twice afterwards and both times managed to meet with (International Relations Office Head) Audra Dargytė-Burokienė and staff member Rugilė Jazbutytė from the international office at MRU. "I can always ask them for advice or something and this is so important to have people like that in your life, but who are older, and yet who are your friends, even though they work at the University."
"I'm quite a communicative person, so I'm still in touch with my (fellow) students who were then in Lithuania and had the same adventurous year, as I had," she added.
"I think after coming back to Ukraine, I realised that the experience here that we have, while being a student, is a unique chance. You really need to push to make this chance happen. If you miss the opportunity during your student years, there probably will never be the same great time to have it again. Afterwards, you work or you start a family," she said.
"Going abroad is not only recommended highly, but a mandatory thing to do to build new relationships, learn about other cultures and be aware of that and make the change here in Ukraine," said the Ukrainian student.