News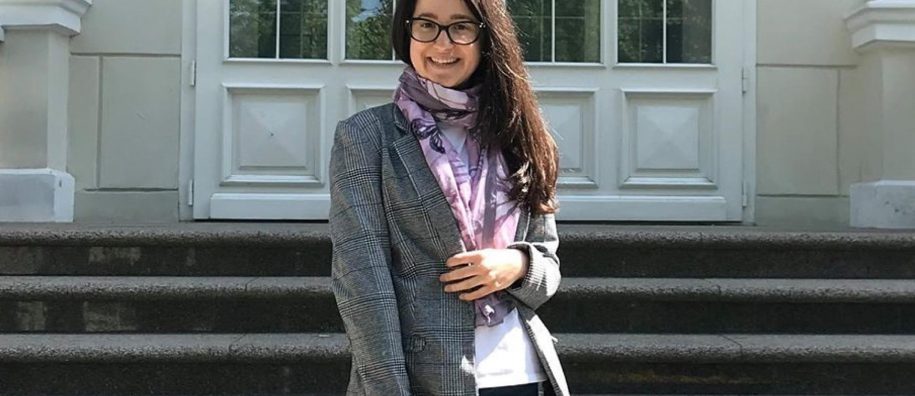 10 June, 2020
Ukrainian Student: Double Degree Pgm Will Expand Your Horizons
International Students
Alumni
Graduate student Olena Ishchuk, recently completed studies at Mykolas Romeris University (MRU) and Kyiv University in a Double Degree Programme, "Legal Regulation of Public Administration and Human Rights. She highly recommends the programme.
Studies in this program gave me the confidence that the best is still ahead for me and that even the bravest dreams can come true, if you make an effort! The Double Degree Program will expand your horizons, she said.
You will:
✅Attend lectures by the most prominent professors, who will teach you, using practical, innovative and up-to-day approaches.
✅Participate in Moot Courts, meetings with Ombudsmen and representatives from different European Union (EU) institutions.
✅Take part in extracurricular activities according to your personal interests.
✅Have numerous excursions and travels.
Finally, you can go beyond and study one semester in one of the top European Universities with the Erasmus+ programme. And even this is not the end point of your opportunities.
You can gain a professional working experience taking an internship in any organisation you wish, she said. Eventually, after this programme, your CV will be full and your mind and vision will be completely new!
"This Program will make your life bright," said Olena. "So, do not hesitate. Fill out the applications and be prepared for breathtaking adventures to begin, which will turn your life upside down and transform you into a new person -a fearless, responsible and highly-qualified professional!"
More info here: https://cutt.ly/Ly1kvw2