News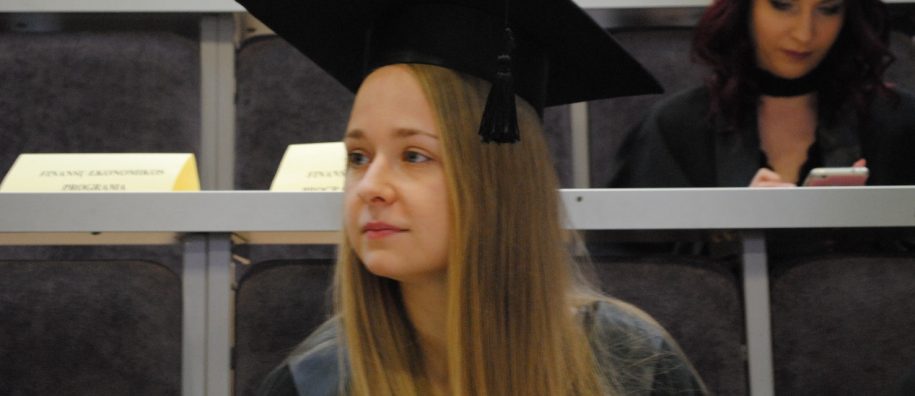 18 January, 2019
Ukrainian Student, Billiards Player Graduated at Top of Her Class
Studies
International Students
Community
Events
Jan. 23rd, 2019, Economics and Business Faculty student Kateryna Polovinchuk, a professional billiards player, graduated at the top of her class.
During graduation ceremonies, Acting Rector Dr. Inga Žalėnienė awarded a Leader's diploma to Kateryna due to her excellent grade scores.
She is only one of 2 students in the Faculty to be awarded such a diploma during graduation ceremonies. The other student is: Hanna Khlebarudava from Belarus.
Early in 2018 Polovinchuk was ranked 6th in the European Women Billiards Ranking, after placing 5th in the European Cup in Salzburg, Austria held in April.
Consistently, she places among 50 of the best European female billiards athletes finding time to hone her skills as well as devote time to studies at MRU.