News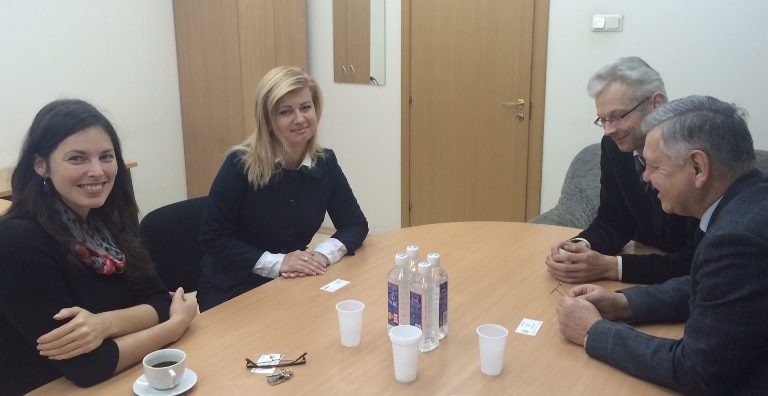 20 January, 2015
Ukraine's Yaroslav Mudryi National Law Univ Assoc. Prof. Visit
Law School
Studies
International Students
Community
Events
Meeting
Jan. 19th, 2015, Ukraine's Yaroslav Mudryi National Law University International Law Dept. Assoc. Prof. Tetiana Anakina visited MRU's Law Faculty.
She discussed the joint MRU international Master's programme, "International Law" which about 30 Ukrainian students plan to attend this fall.
During the meeting, attended by MRU Vice-Dean Assoc. Prof. Regina Valutytė, there was discussion about joint research and projects with Y. Mudryi National Law University and doctoral studies for Ukrainian researchers.
The meeting was also attended by MRU Law Faculty Prof. Lyra Jakulevičienė, Prof. Saulius Katuoka and Prof. Justinas Žilinskas.