News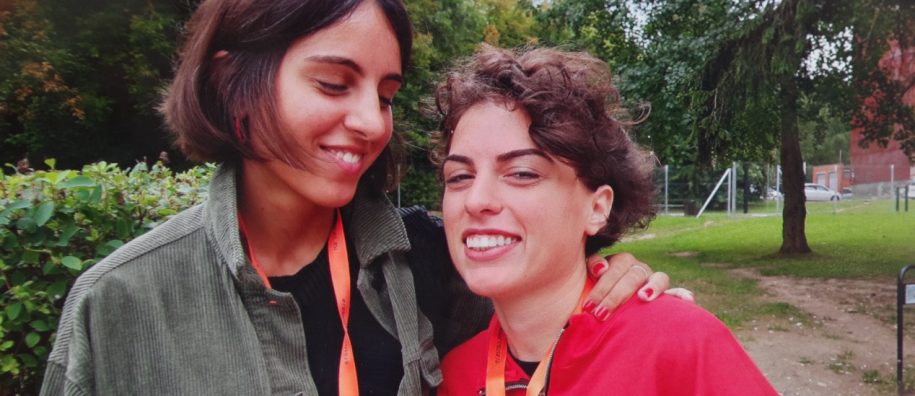 23 July, 2019
Two Friends from Sakartvelo at MRU's Summer Univ
Studies
Community
Events
July 22nd, 2019, two friends from Tbilisi, Sakartvelo started to attend the MRU Summer University 2019 held on the University's campus.
"The food is good, the lectures great. We are enjoying our time here," said 22-year-old Anano Jaoshvili, a Public Administration student from Sakartvelo.
Her friend, 21-year-old Caucasus University student Ana Bakhsoliani agrees. A future marketing guru, Ana said she enjoyed the July 23rd lecture on Creativity and the session on colours. 
She herself prefers black, which she said is her favourite colour. 
Both friends are among a group of more than 20 students from 8 different countries attending MRU Summer University: Communication, Culture, Heritage and Security. 
Ana, majoring in Marketing and Business Administration at Caucasus University, said she hopes to land a marketing job in a bank, after graduation. Eventually, she would like to attend Marketing School in Miami and land a job with Coca Cola. "I love to drink Coca Cola," added the student. 
Anano said the MRU Summer University lectures are "very well organized" and the campus is very modern. 
Both students are looking forward to trying Lithuanian cuisine, especially cabbage rolls - balandėliai. 
After lectures during the day, both girls head to the Vilnius old Town to explore the city and see the sights. 
It is the first time both students have visited Vilnius and Lithuania.
The MRU Summer University is held from July 22nd until Aug. 9th, 2019. 
The Summer University schedule is 
here
.