News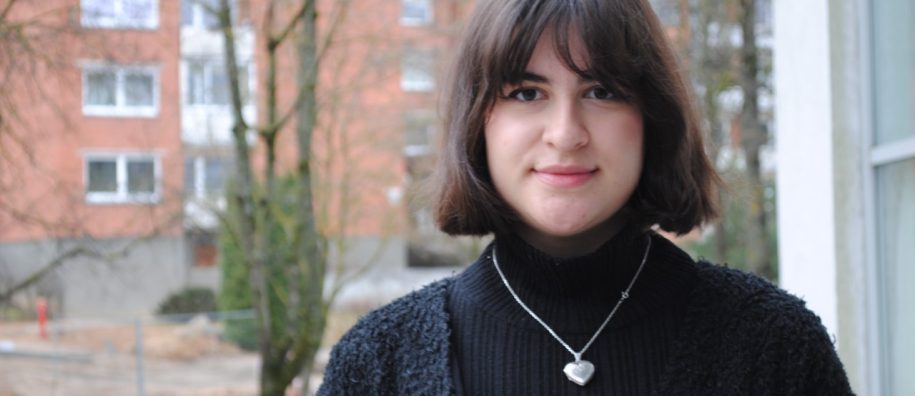 16 April, 2021
Turkish Intern Mihriban Loves MRU's Dynamic, International Environment; Plans Master's Degree Studies
Community
 Mihriban Usta from Turkey's Black Sea city of Trabzon bubbles with enthusiasm, despite the pandemic that has engulfed Vilnius and Lithuania. She loves working as an intern and living in Vilnius. Ever smiling, the 22-year-old Turkish Erasmus intern is spending several months working at Mykolas Romeris University (MRU) in the International Office. "I absolutely love the international atmosphere at MRU," says the international relations graduate speaking of the international students that come from some 50 countries to study at MRU. She plans to pursue graduate studies in the fall at MRU and wants to live in Vilnius after graduation. Right before Easter she even visited the Vilnius Kalvarijų turgus (market) where she bought colourful hand-painted Easter eggs.
- When did you come to Vilnius?
-I first came in 2018. I was an Erasmus exchange student at MRU in 2018-2019. I really enjoyed my time and learned so much. The Erasmus exchange programme changed my life due to all the different students I met here. When I got on a plane in Turkey in 2018 to fly to Vilnius, it was not only my first flight abroad ever, but it was the first time that I left Turkey. It was a unique experience. At MRU, my horizons were broadened as I met students from many different countries and made friends with Italians, Belgians, Germans and French students. I guess that is the true spirit of the Erasmus programme. It brings together students from all over Europe and the world. We study and we learn from each other. Until May, I am undertaking an Erasmus internship at MRU.
-Why did you come to Vilnius?
-My university, Karadeniz Technical University in Trabzon, has an agreement with MRU, so I decided to undertake my semester abroad at MRU. Many of my classmates chose to go to Italy and Germany instead, bigger countries. I wanted to start this adventure in a far-away country by myself and leave my comfort zone. I wanted to go alone as this would allow me to meet more people and students from different parts of the world. I had studied some Russian language in Turkey and hoped to learn more, while here in Vilnius. I forgot much because I haven't been conversing in Russian lately. Also, I have a huge interest in the Soviet era. Here, I wanted not only to read books about the Soviet era and the Cold War, but see up close for myself the monuments, buildings built during this period, visit museums, meet people and hear about their experiences. I thought being here in Vilnius would allow me to do this.
-Has the COVID-19 pandemic affected you during this internship in Vilnius?
No, not really. When the pandemic started, I was focusing on my studies. You can't travel anywhere, so it was good to concentrate on studies and read. There is a positive side to the pandemic. It has brought us students in the dormitory closer together. We alternate cooking for one another. I have gotten to know students from other countries, tasted their food. I feel like we are one big family. In fact, I feel like they are my second family.
-What do you plan to do after your internship ends in May?
My dream is to pursue Master's Degree studies in Electronic Business Management at MRU. I am in the process of applying now. I want to remain in Vilnius after graduation and settle down here.