News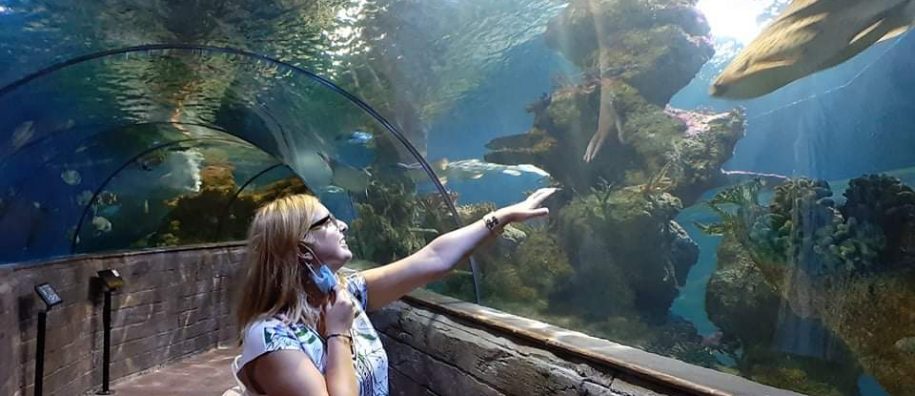 26 August, 2021
Tourism Student on Malta Internship: Chance to Meet People & Put Theory into Practice
Studies
International Students
Community
Mykolas Romeris University (MRU) Tourism student Viktorija Jušprach says interning in Malta has allowed her to meet people from different parts of the world and learn about other countries.
The 3rd year Tourism Management and Heritage student has been interning at Stage Malta,an organization specializing in non-formal education and bringing youth together to learn and foster skills in Valletta.
Viktorija said her responsibilities include communicating with students, participating in Welcome and Closing meetings.
"All this is closely related to tourism because the more people from different parts of the world you meet, the more you learn about other countries," she said writing from Malta.
"The tourism industry is highly developer here. It is another reason why I chose to intern in this country because of my major in tourism," said the Bachelor's Degree student.
Recently she had the chance to act as a guide as well as say goodbye to a group of students that completed programmes.
The Malta Company that I work for organizes Welcome and Closing meetings for trainees. On July 9th, more than 10 people graduated from their practice here and we issued certificates and wished them well.
"Then I felt an inner pride –seeing these people, students who finished their internship. Some of them have already graduated from university. Some, like me, will soon graduate and will also become adults. It was an extraordinary day," she said.
Viktorija said that one of the advantage of being in a touristic country like Malta is the opportunty to visit many places of interest. One such place is Gozo Island in the Mediterranean Sea, which she visited July 5th.
"We traveled by ferry, swam on the beaches of the Island, rode Jeeps, sampled national Maltese cuisine and visited the Blue Lagoon," she said. "This event gave me a chance to work as a guide, as I told some facts about this Island having studied the basic information in advance."
Viktorija noted that Malta is a unique country. The first week she felt the humid climate, and hot sun, noted the beautiful beaches - sandy and rocky, and right-hand traffic.
"Why did I choose this country for my internship stay? It is simple - I really love summer." the MRU student said.
Malta is rapidly developing its tourism business. People from different parts of the world come here to relax, study or work. This means that the tourism industry is highly developed here. It is another reason why I chose to take practice in this country, because of my major, Viktorija said.
Another interesting site she visited on July 17th was the Dingli Cliffs on Malta's western coast. It is a place located near the city of Mdina - a beautiful natural place, with cliffs and a view of the open sea. The Mediterranean Sea washes the shores, nearby farmers are working on the harvest. Viktorija said it all brought me back to the atmosphere of past centuries, without a telephone, a computer, only nature and man. And that's great, she added.
She has no regrets, except that the internship is coming to an end soon - in about 2 months. She recomends all MRU students spend some time interning in a company or organisation abroad before they graduate.
More about the Tourism Management and Heritageprogramme here: