News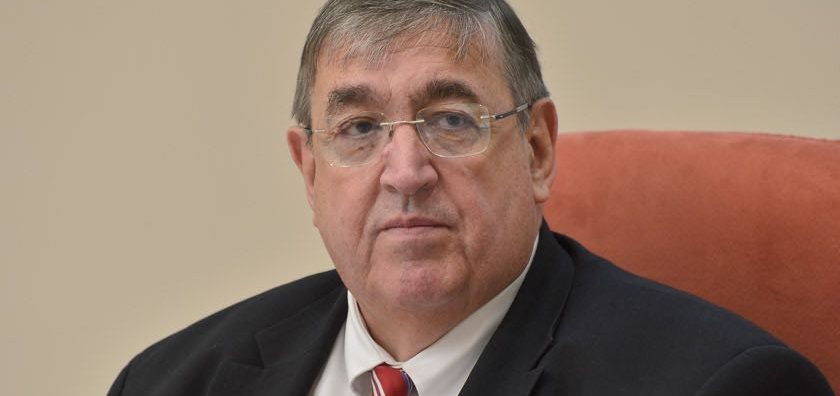 21 February, 2022
Students: Submit Essays for Dr. Lamers Peace Prize & Win 1000 Eur.
Events
Partnership
Announcements
Feb. 21st, 2022, the fourth annual Dr. Karl A. Lamers Peace Prize essay contest was launched. The winner of the prestigious essay contest will receive a 1000 Euro check. The second place winner will be awarded 600 Euros, and 400 euros will go to the author of the third-best essay.
Prof. h.c. Dr. Karl A. Lamers is a former long-time member of the German Bundestag and the former President of the NATO Parliamentary Assembly. He is also an honorary doctor and an honorary professor of MRU, and a long-time vigorously committed friend of Mykolas Romeris University.
 Celebrating Dr. Lamers' commitment to security issues and work in the security area, the Dr. Karl A. Lamers Peace Foundation was founded in 2018. The Foundation maintains, that for decades, Dr. Lamers has been considering it very important to strengthen the relations between Lithuania and Germany and to foster Lithuania's integration into the Euro-Atlantic community.
 The Dr. Karl A. Lamers Peace Foundation organizes and funds student writing on security and peace contests in the universities of various countries in the EU, including the essay competition at MRU. The first Peace Prize Competition at MRU was launched three years ago, in 2019.
 This year, for the fourth annual Peace Prize competition, students must write an essay on the following topic: NATO and the Russian-Ukrainian conflict: What is at Stake for the Baltic countries?
The contest officially begins on February 21st, 2022, the day of the announcement of the competition. The deadline for submissions is July 31st, 2022.
Essays should be written in English and not exceed 3,000 words. Harvard-style referencing and a literature list is recommended.
Essays should be submitted to: the Office of Academic Affairs of MRU at arc@mruni.eu
All MRU students enrolled in Bachelor's and Master's Degree programmes by February 21, 2022 – the day when the competition was announced are qualified to participate. All Erasmus and international exchange students are also invited to participate and are qualified to do so.
 Any questions about the competition should be sent to Virgis Valentinavicius, MRU's Coordinator of the Competition at: virgis.valentinavicius@gmail.com
More detailed information and requirements are enclosed in the attached original "Call for Papers" Issued by the Dr. Lamers Peace Foundation.
(info supplied by MRU Assoc. Prof. Dr. Virgis Valentinavičius, Lecturer at the Institute of Communication and MRU's Chair of the Lamers Peace Prize Essay Contest)