News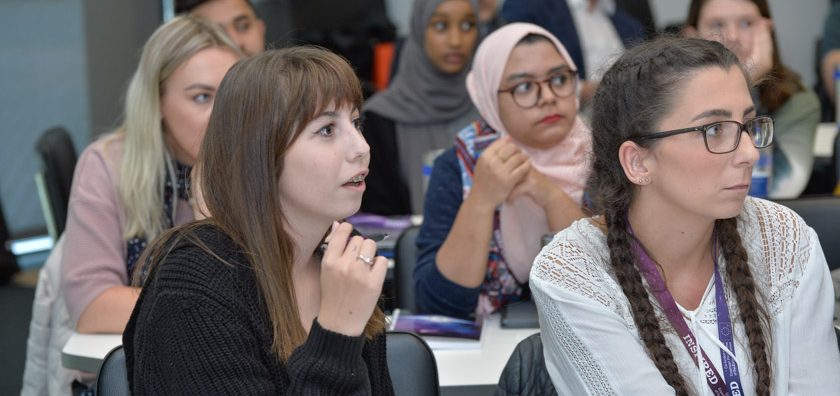 16 September, 2019
Students from Croatia, UK, LT Met to Seek Solutions to Aid Refugees
Law School
Studies
Sept. 16th-20th, 2019, students from Croatia, the United Kingdom and Lithuania met at Mykolas Romeris University (MRU) where they took part in an intensive studies programme, "Access_to_justice4refugees.
They worked in teams to seek solutions to help refugees. Artificial intelligence, discussion robots, and applications will be used to bring law more closer to students and understandable to society's most vulnerable - refugees and their children.
Academics and professors from London's South Bank University, Croatia's Josip Juraj Strossmayer Osijek University and MRU not only presented lectures about refugee law and its problems, but also in practical workshops helped students to create innovative solutions to problems.
The programme is part of the project, INSPIRED – Innovative Solutions for Practicality and Impact in Refugee and Migration Oriented Education" and is implemented by 6 Law Faculties: Croatia's Josip Juraj Strossmayer University of Osijek (project coordinator), Hungary's Pecs University, Netherland's Haag Inholland University of Applied Sciences, London's "South Bank" University; Northern Ireland's Ulster University and Mykolas Romeris University (MRU).
The main goal of the project is to create a joint, interdisciplinary learning module about refugees and migration law.
Mykolas Romeris Law School Legaltech Centre Head Dr. Martynas Mockus said the project, INSPIRED, is unique because it unites many different students, from different countries in the name of aiding refugees.
"Help comes in the form of using the latest technologies. A solid team of lecturers from 3 univesities will help students to implement their ideas in a short period of time, Mockus said.