News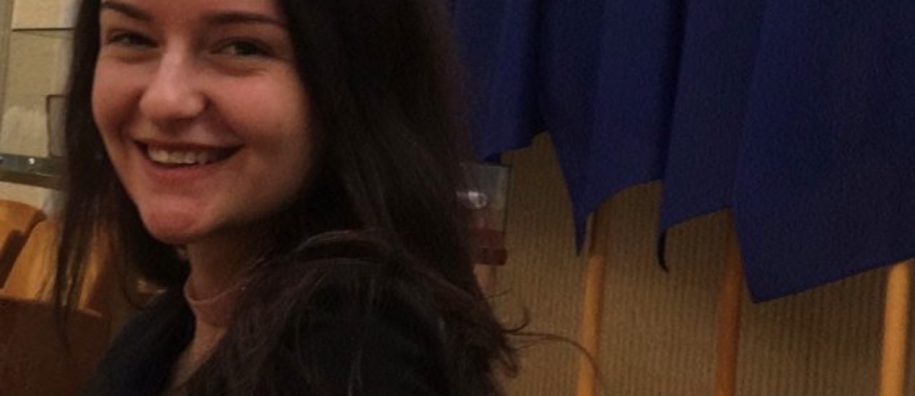 26 April, 2021
Student Smoliakaitė – Communication in Politics is a Strong & Powerful Weapon
Faculty of Public Governance and Business
Studies
Mykolas Romeris University (MRU) student Rugilė Smoliakaitė, studying political science and an intern in the Lithuanian parliament - Seimas, says effective communication is an important element of successful politics.
Communication is one of the most important elements that helps not only all possible opinions and interest groups, but also more smoothly regulate political processes, pursue strategic goals to inform the public. 
"Although communication can become not only a tool, but also a weapon, it must be acknowledged that without this tool, the implementation of policy would not be so smooth and easy," says Rugilė Smoliakaitė.
Rugile, why did you decide to study political science?
Each time I am asked this, it gives me cause for pause. I have been interested in politics and the processes that take place in politics since school. Although my interest was primarily focused on the regional level, in the upper grades I realized that the state level was also interesting. I have also always felt an interest in participating in various activities of a political nature.
In one word, how would you describe political science?
Describing political science in one word is probably as difficult as preparing for an exam overnight. However, if only one word were to be chosen, I would say that political science is diverse.
Rugile, what would be the distinguishing characteristics of Lithuanians discussing political topics?
First of all, every inhabitant of Lithuania tends to speak about and discuss political topics, regardless of his education or competencies. The second characteristic I would single out is the desire to talk to people with opposing ideologies or views and to try to change those views or prove that they are wrong \ inappropriate. I usually notice this during family conversations or in close circle discussions. Of course, it is also necessary to single out the important characteristics that are the hallmarks of a growing civil society, which are the desire to see leaders or politicians accountable for their actions. Consequently, people care and their representatives must not only be responsible but also accountable to their constituents.
Is communication in politics always a means of openness and wider cooperation?
Communication in politics will always be a tool for wider cooperation and openness. Communication enables policies to work with a wider group and thus creates a kind of open, dynamic connection between the disseminator and the recipient of information, which is very important in a democracy. In my opinion, the lack of communication is more harmful and detrimental to democracy than its misuse.
What is the power of purposeful political communication?
During my internship in the Seimas of the Republic of Lithuania, I see many forms and types of communication. One should always know that one of the main goals of political communication is to seek influence. Purposeful communication in politics is a very strong and powerful weapon when used correctly, can influence the thinking and functioning of another.
Rugile, tell prospective MRU students your most successful study decision and the greatest lesson.
Coming to the end of my studies, I realise that my most successful decision in studies was to give them 100% of my attention and time. In addition, it was to concentrate on the information. The biggest lesson I have learned over these 3 years is the realization that not everything works well the first time, not every new subject will be clear after the first lecture, or even after the first month. However, with a lot of work and effort, every subject is understandable. For all that we want and desire, we must simply work a lot.