News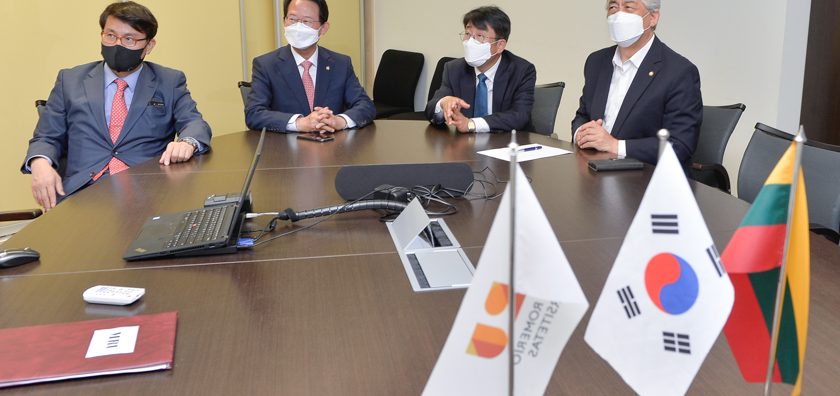 28 July, 2021
Delegation from South Korea's National Assembly Visited King Sejong Institute
University
Faculty of Human and Social Studies
Events
Meeting
King Sejong Institute
July 28th, 2021, a delegation from South Korea's National Assembly, led by South Korea's Ambassador Mira Sun, visited the King Sejong Institute Vilnius (KSI Vilnius) at Mykolas Romero's University (MRU).

The guests were met by Human and Social Studies Faculty Vice-Dean Prof. Linas Selmistraitis and KSI Vilnius Administrator Heejin Kang.
The visit was part of preparations for a celebration to mark the upcoming 30th anniversary of diplomatic ties between South Korea and Lithuania. 

During the visit, the delegation was acquainted with KSI activities and plans, University studies and other activities connected to South Korea and Lithuania. 
The guests visited the Korean Cultural Centre and the KSI Vilnius Smart Classroom set up with support and funds from South Korea.