News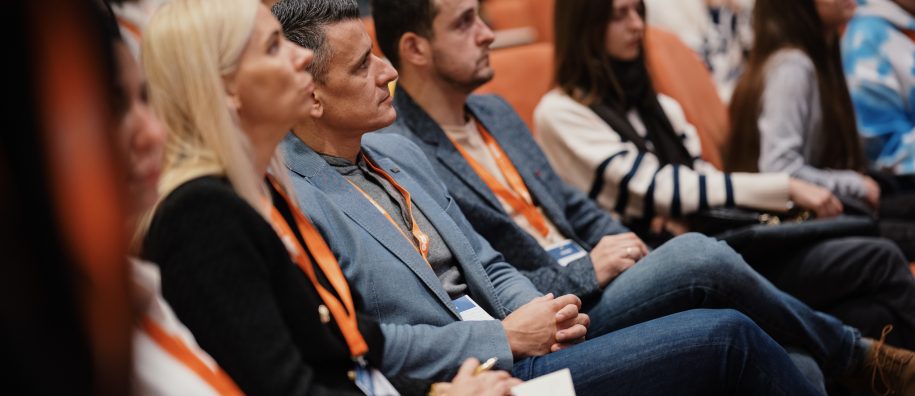 20 October, 2022
Social Innovations Conference "SOCIN '22" Was Held Oct. 20th
Events
Conference
Announcements
MRUen
University
Faculty of Human and Social Studies
Oct. 20th, 2022, the 11th international social innovations research Conference, SOCIN '22 was held in Vilnius at Mykolas Romeris University (MRU). Each year this Conference brings together academics and researchers analyzing innovations from various countries.

Social innovation is a broad concept that has been studied for some time by various academic disciplines. Sustainable innovation involves the introduction of ideas, concepts, practices and products that contribute to the ecological environment, social cohesion and economic vitality.
SOCIN'22 is more than just a conference. It is an ideal platform for creation of international strategic networks and a great opportunity to present the very latest projects relating to sustainable development.
The main participants of the Conference are well-known academics and researchers who presented their findings and research including:
Dawn DeLay from Arizona State University (U.S.) focuses her research on social relationships, with a specific focus on how similarities and differences in individual identity during childhood and adolescence affect relationship processes and outcomes. She has a related interest in understanding how and why bias is present in statistical methods and analyses. She teaches on the use of appropriate methodologies and statistical techniques, with a specific interest and expertise in the use and application of longitudinal social network methods and analyses.
Dr. Roger Petry from University of Regina (Canada) Associate Professor (Luther College) Ph.D (University of Regina), lectures on ethics, philosophy of sustainability and philosophy. His research interests include: aspects of strategic transfer to sustainable systems, knowledge production and sustainable development, globalization and the Early Christian Church.
Eddi Omrcen was the Gothenburg (Sweden) University's environment head. From 2016, he is a durability strategist at the Gothenburg University's Gothenburg Center for Sustainable Development (GMV). He heads the environmental management team working primarily with education and research in sustainable development issues.
The event was held in English and also held in a hybrid manner.  Find out more here.
The first international social innovations research conference SOCIN'22 was held in 2011. The Conference was organized by Mykolas Romeris University.