News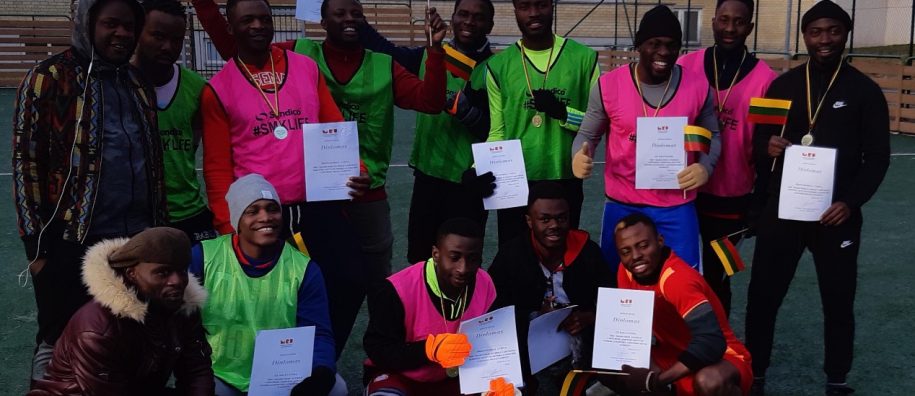 15 March, 2019
SMK Africa Students' Team Wins Independence Day Football Tournament March 11th
Community
Events
March 11th, 2019, the 7-member "SMK Africa" student team won the Restoration of Statehood Day Football Tournament organized by MRU's Health and Sports Centre. Six teams took part in the Tournament.
One team, headed by Public Security Academy Lecturer Raimondas Skibarka, came from Kaunas to attend the Tournament in Vilnius.
The winning team included the following students: Abdulrahman Yusuf Ajileye, Ronald Bekono Obam Tcheummoe, Godson Akara, George Olajide Ademawagun, George Imoore Besingi, Claudevis Ndumbe Tehe and Forcha Murphy. The team's leader was Ngabe Nzeggue.
The Kaunas team included: Skomantas Stralkauskas, Kipras Kuveika, Tautvydas Grigaliūnas, Martynas Vonišila, Antanas Busila, Dominykas Skrinska and Dominykas Vaišvila.
The winners were awarded medals and certificates.
MRU's Health and Sports Centre Deputy Director Jolanta Gedvilienė organized the Tournament and encouraged students to take part.