News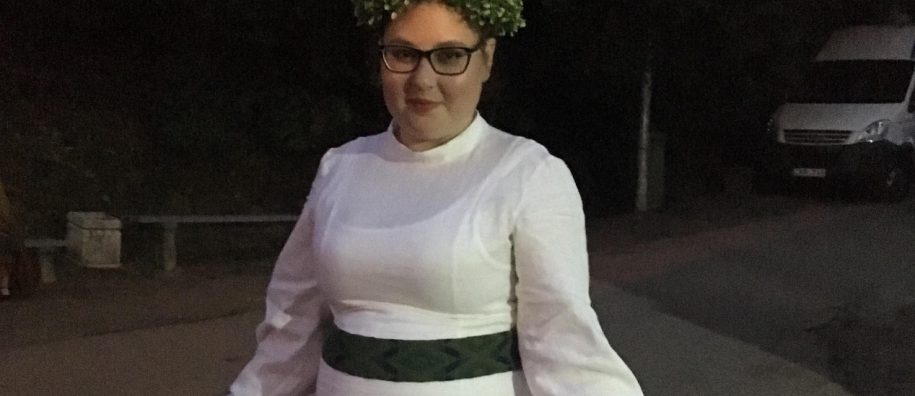 31 October, 2018
Senate Scholarship Awarded to Intl Communication Student Greičiūtė
Community
Oct. 24th, 2018, the Senate of Mykolas Romeris University (MRU) awarded a scholarship for great academic results and extracurricular activities to Bachelor's Degree International and Intercultural Communication 4th yr. student Aura Greičiūtė. 
She is not only a great student, but also finds time to take part in MRU's Student Choir and the "Skalsa" Folk Dance Group as well as ESN MRU Vilnius activities. 
During her student years, right from freshmen year, Greičiūtė tried to take part in as many extracurricular student activities as possible. Due to her membership in MRU's Choir, she had the opportunity in July to take part in the 100th Anniversary Celebratory Song Festival held in Vilnius. 
During the 2017/2018 academic year, she was ESN MRU Vilnius Vice-President. She was in charge of helping resolve problems of international students and to help them get their documents in order. She says she learned how to organise events and how to present and manage information during this period. 
She organized various Erasmus events including: City Quiz, Speed Dating and the popular talent show, "Erasmus Got Talent" held at MRU. 
Currently Greičiūtė is continuing her studies at MRU and working on her final Bachelor's thesis paper.