News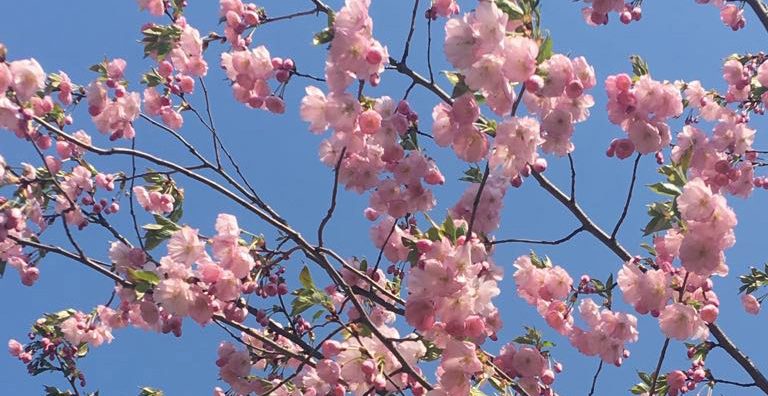 25 April, 2019
Sakuras in Bloom Near MRU LAB
Community
April 25th, 2019, a sunny spring day sprung and the Japanese sakuras near the MRU LAB (Didlaukio g. 55) also were in full bloom.
The 24 3-meter high sakuras were planted in 2016 in the "Friendship Garden" near the MRU LAB, to mark the 25th anniversary of the establishment of the University.
The garden and the sakuras were selected by Japanese Garden in Lithuania founder Kęstutis Ptakauskas, who consulted MRU on how to establish such a garden on University grounds.
During the first stage of the establishment of the Garden, there were 24 Japanese sakuras planted (lot. Prunus Sargenti) along with 15 two-meter high Japanese ashberries (lot. Sorbus Dodong) trees.
The sakuras and Japanese ashberries were selected due to the fact that sakuras symbolise inner dignity, youth and renewal. The ashberry trees symbolise inner beauty, privacy, peace and refuge.
These trees characteristically reflect the changing seasons. Sakuras bloom in the spring. The Japanese ashberries change their colours during the fall.