News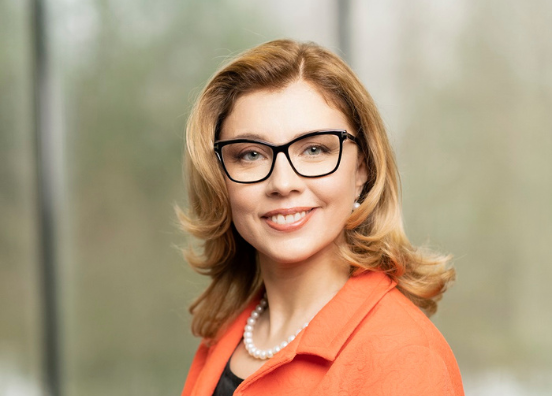 1 September, 2022
Rector Prof. Inga Žalėnienė's Address and Welcome For New Academic Year
Announcements
Rector
Community
Dear Mykolas Romeris University Community,
Dear Guests,
I greet students, lecturers, staff members, our alumni, social partners and all our honoured guests who have gathered here for the beginning of a new academic year!
It is so exciting to see so many of our freshmen gathering on campus from the early morning in the courtyard and to hear music and your voices. During the summer we missed you!
We are happy that you decided to study, grow and develop along with our academic community! This year we begin with a much higher number of students who selected our University as their first choice. We also have a record number of applications from students from abroad, despite the fact that the application process was much stricter.
There will be 1350 students from Lithuania who are beginning the new academic year at our University. In addition, there are 185 exchange students and about 300 degree students from abroad studying here. The MRU academic campus, according to the number of "residents" could make the list of 40 of the largest Lithuanian cities. We have more students studying and working here than there are residents in Zarasai, Pasvalys or Šalčininkai.
We are all united by a common "Romerite" identity. We are united by respect for the tradition of Lithuanian statehood, patriotism, commitment to the principles of the rule of law and democracy and human rights and at the same time – openness to the world, cultural dialogue and diversity, receptiveness to innovations and drive. Of course, leadership is also important for us in order to achieve a qualitative transformation of social sciences that meets society's expectations and new challenges.
This year, we are starting the new academic year by rebranding the visual identity of the University.
The first T-shirts with the new MRU logo were worn by freshmen. I hope that the common identity of MRU reflected in the values of our University and our strengths, will unite us and encourage us to pursue quality education - studies for quality of life.
To you, students, today we open wide not only the doors of Mykolas Romeris University auditoriums, but also open our hearts to you and extend our hand for a journey along the path of science and knowledge!
The guidelines of the future this year were drawn at the UNESCO World Higher Education Conference 2022 which I had the honor of attending. I would like to draw your attention to what was discussed and what world education leaders agreed on.
In today's world torn by contradictions, higher education is understood as a common public good. Education is not only a "channel" for the transfer of knowledge, but also an important mission to draw new trajectories for the professional and personal development of both youth and all members of society throughout their lives, to educate full-fledged active citizens, a way to reduce social exclusion and strive for justice, harmony and sustainable progress.
Education leaders agreed that the commercialization of education that prevailed in recent decades, the economic concept of the value of higher education, which is mainly evaluated by indicators of financial and economic "payback", must be replaced by a reviving humanistic socio-cultural paradigm, based on a new social agreement in societies.
UNESCO proposed six key forward-looking principles:
1) Greater inclusion and more active promotion of diversity;
2) Academic freedom and public accountability;
3) Critical thinking and creativity;
4) Honesty and ethics, a new understanding of citizenship;
5) Commitment to sustainability, social welfare, community;
6) Cooperation, not competition.
These guidelines are our orientation markers close to the "letter and spirit" of Mykolas Romeris University, our vision of development and mission. Students, lecturers, staff, alumni and social partners, our country's policy makers and those who implement it - each contributes or can contribute to our common success. I invite you all to unite around this common goal!
On September 1st, we celebrate not only the beginning of a new academic year. We also celebrate freedom to freely choose our life's path and to create our future.
We celebrate Freedom, remembering that rather recently - on August 31st, 1993, right before midnight, the last occupying tanks of the Russian army rolled out and away from Lithuania. 
Today Ukraine is fighting for all of our freedoms defending its territory. The current generation of Lithuania's students grew up in a free country. Perhaps for the first time they came facwe to face with aggression in a neighboring country and came across war refugees. We are proud of our community, which warmly accepted Ukrainians and helped them to establish themselves, continue studies and work. I am sure that at our University no one will be denied support, aid or understanding.
Today, when bombs are falling on Ukrainian schools and universities and in the occupied territories Ukrainian teachers are forced to instill the "truths" of imperial Russia in their heads, we understand that without a free Lithuania there would be no academic freedom - a basic value of the University.
It is symbolic that the history of Mykolas Romeris University begins with the re-establishment of the state of Lithuania Head, Prof. Vytautas Landsbergis' signature on the Resolution of the Supreme Council of the Republic of Lithuania, approving the temporary establishment of a new higher education institution - the then Statute of the Police Academy.
Over three decades, we have grown and strengthened together with Independent Lithuania, becoming the country's largest specialized university of social sciences, where future lawyers, pedagogues, psychologists and philologists, specialists in public administration, business, management, economics, communication, security, social work and many other fields study , without which no advanced society and state can function.
The framers of Lithuanian statehood and constitutional doctrine, continuing the democratic tradition of prominent lawyer and public figure Professor Mykolas Romeris, developed a strong MRU School of Law, which successfully entered and established itself in the study, science and research space of Europe and the world. Although it is not easy for a specialized social science university to enter the global institutional university rankings, which competes with the best broad-profile universities in the world, this year we were ranked for the first time in terms of academic reputation, reputation among employers and the number of foreign students.
We were also recognized by the global "Times Higher Education" Sustainability Ranking for our work in reducing the ecological footprint and promoting education and research in the field of sustainability.
Our University's investment projects and new research is also oriented towards a sustainable future, where renewable energy sources and the harmony of man and nature will prevail.
 It is very gratifying that this year we are starting four new research projects under the European "Horizon" program funded by the European Union. Together with foreign partners, we will help find sustainable solutions for the use of natural resources, protect biological diversity, strengthen cooperation between politics, business, science and non-governmental organizations in preserving nature.
These and many other projects aimed at solving problems relevant to society, which are carried out by our scientists together with foreign partners, show that we are boldly stepping into a new field of science and studies, successfully creating social innovations significant to society, applying and integrating modern technologies in social science studies and research and in practical activities.
The strong and creative community of "Romerites", which also includes more than 40 thousand alumni of our University, is our strength and our success story.
Unfortunately, this year we also experienced painful losses. We have lost prominent members of our community: the former Dean of the Faculty of Economics, Professor Vitalija Rudzkienė, the prominent legal scholar, constitutionalist, Law Professor Gediminas Mesonis, and the Lecturer Vytautas Jakucevičius, who has worked at our higher education institution since its establishment. We will miss these people, but their scientific legacy remains and we will cherish their memory.
Dear Students,
Each year we begin the new academic year with trepidation and hope. I believe that together we will overcome the anxiety arising when we face new challenges.
Let the desire to know and understand, to find and create propel you forward on the path of studies and research.
We will be together so we can fulfill our dreams, so that new possibilities unfold for man, country, society and the world.
Wishing you a great, festive day and much success during the new academic year!