News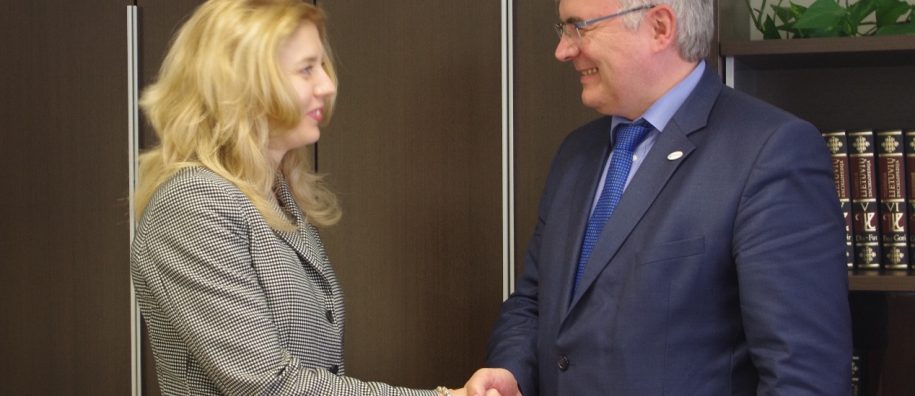 9 May, 2019
Rector Met with CEPOL Exec. Director Schröder May 9th
University
Community
Events
May 9th, 2019, Mykolas Romeris University (MRU) Rector Prof. Inga Žalėnienė met with CEPOL Executive Director Detlef Schröder. CEPOL is the European Union Agency for Law Enforcement Training dedicated to develop, implement and coordinate training of law enforcement officials.
Discussion centered on cooperation in the areas of research, joint events and helping Ukraine in its ongoing transformation process.
MRU Public Security Academy Law Dept. Assoc. Prof. Aurelija Pūraitė also took part in the meeting.
Rector Žalėnienė presented MRU and said the Security LAB is "very strong" with a focus on cyber security issues and involved in many international projects.
CEPOL's Exec. Director said that cyber security is "a challenge" for member states. Law enforcement officials must train and retrain to keep up with the ever-changing technology, he said.
Both sides expressed interest in cooperation in joint research projects, publications and possible book projects.
In addition, there was discussion about possible creation of English-language programmes targeting topics to encourage Ukrainian students as the country continues in its transformation. The CEPOL official expressed interest in stepping up "cooperation with Ukraine."
MRU's Public Security Academy is implementing the CEPOL project, "Knowledge Centre on CSDP Missions" and has organized training workshops for law enforcement institution representatives from EU countries, "Tackling Organized Countries."