News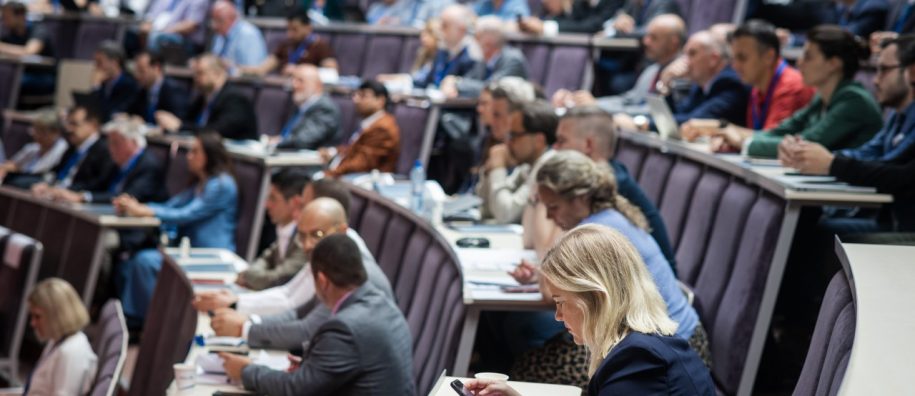 10 June, 2022
Rector: Cooperation Between MRU & CEPOL Opens Opportunities to Share Research-Based Findings on European Security Topics
Events
Conference
June 8th-10th, 2022, CEPOL, the EU Agency for Law Enforcement Training, and Mykolas Romeris University (MRU) in Vilnius organized this year's CEPOL Research and Science Conference at MRU. The Conference, "Preparing Law Enforcement for the Digital Age," brought together 200 participants from about 30 countries and 7 international organisations to discuss law enforcement for the digital age. On this occasion, MRU Rector Prof. Dr. Inga Žalėnienė agreed to answer a few questions about the cooperation between CEPOL and MRU after the Conference ended.
How important is the cooperation between MRU and CEPOL?
CEPOL has a great mission – making Europe a safer place through law enforcement training and learning. This mission is to meet people's expectations and hopes in the face of many challenges of the XXI century.
CEPOL, as the centre of European law enforcement training and learning, focusing on innovation and quality, brings together law enforcement professionals and allows them to grow both their knowledge and networks.
Our University from the very beginning is providing higher education for future law enforcement officials. The cooperation between MRU and CEPOL is opening to us many opportunities to get and to share new scientific evidence and research-based insights and findings and to discuss the most relevant topics related to European security.
No country or institution is capable of solving issues related to public security alone. It is necessary to work hand in hand with our partners abroad in order to secure our main values – freedom, human rights, rule of law, as a foundation of sustainable development of our countries and nations.
How is MRU preparing law enforcement for the digital age?
First of all I would like to stress that we put people at the very heart of law enforcement for the digital age, as the pandemic has accelerated the digital transformation in all spheres.
Of course, during the COVID-19 pandemic it was very important to invest in IT improvement and digitalisation and strengthening capacities of our academic and other personnel to ensure smooth process of learning and research. We also are implementing a 4-year plan of modernisation of our infrastructure and utilising the most advanced methods of teaching and scientific work.
Creating a convenient and up to date digital environment for our students and staff is very important, because people are key to success.
During high-stress digital transformations, human factors can get out of focus because we're so focused on new technologies, process improvements, or things that are very tangible.
Even so, digital transformation raises human issues: it's no longer a matter of modernising tools, but learning to use them properly. The subjective, qualitative and intuitive aspects of digital transformation must be appreciated. The digital age raises a lot of yet unanswered questions related to interaction between AI and humans, red-lines of using autonomous systems, including weapons, reshaping reality and management of new risks.
I see a massive potential of Social sciences and Humanities in a challenging digital age. Digital thinking is just as important as a creative thinking now, and, on the other hand – creative thinking and humanistic approach are necessary for digital society.
What outcomes do you as Rector do you expect from this Conference?
How to keep people safe in this digitally networked world is a pressing question that we are only just beginning to address. I hope that this would be a very productive conference with exciting discussions.
Exchanges of knowledge and practice will be a great input towards better understanding how to explore the advantages of modern digital tools for law enforcement and how to avoid, mitigate and manage risks.
I am sure that together we can anticipate a future of groundbreaking knowledge, research and technology for humanity.
What role must CEPOL play, in your opinion, in framing law enforcement training in the digital age?
I am sure that through education and high profile training CEPOL significantly contributes to strengthening the capacities of law enforcement professionals throughout EU and thus harmonizing the standards of conduct which could lead to such prominent results as higher security levels in our societies.
Through international cooperation and research activities CEPOL assists in bringing forward leaders in law enforcement in a truly strategic and sustainable manner.