News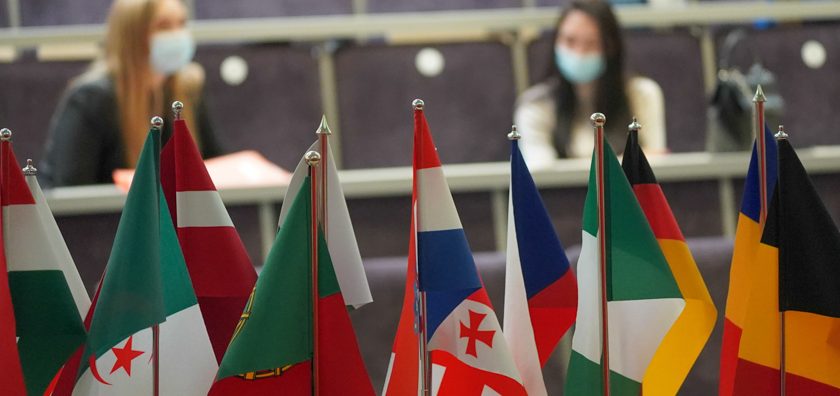 24 August, 2021
Record Number of Exchange & International Students Began Intro Week Events
Faculty of Public Governance and Business
Faculty of Human and Social Studies
Studies
International Students
Community
Aug. 25th - 31st, 2021, a record number - about 400 international and exchange students began Introductory Week events at Mykolas Romeris University (MRU). 
Almost 200 exchange and Erasmus students from 29 countries will be studying at MRU this fall.
In addition, preliminary figures indicate that more than 200 international full-time students in Bachelor's and Master's Degree programmes have signed agreements and will begin studies next month. The number of international students is up by 36% compared to the previous year. Of those, 94 international students will be studying in Bachelor's Degree programmes and 113 in Master's Degree programmes.
Meanwhile, exchange students  come from the following countries: Azerbaijan, Belgium, the Czech Republic, Finland, France, Germany, Ghana, Hungary, India, Italy, Ireland, Japan, Kazakhstan, Kenya, Malaysia, the Netherlands, Norway, Poland, Portugal, Romania, Russia, Slovakia, South Korea, Sakartvelo, Spain, Switzerland, Turkey, Ukraine and Uzbekistan.
The largest group of exchange and Erasmus students comes from Spain (35), Italy (20) and France (19).
The programme for Introductory Week is here: