News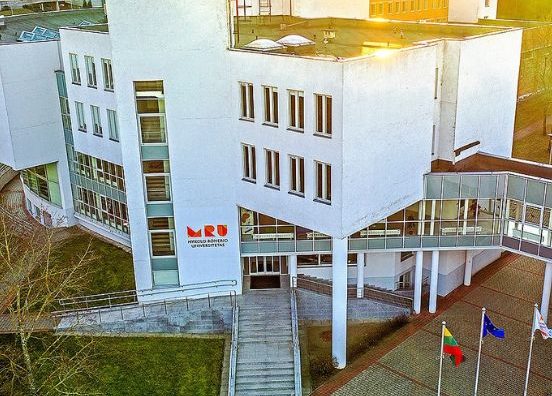 9 June, 2022
QS World University Rankings 2023: MRU Among Universities Ranked Best Globally
Community
Announcements
In rankings by subject - law, Mykolas Romeris University (MRU) has the highest international ratings among Lithuania's higher education institutions, and has achieved a high institutional ranking in the QS World University Rankings 2023. For the first time, MRU is among the 1001-1200 best universities globally and was ranked 501st in terms of academic reputation and reputation among employers and 560th in terms of the number of foreign students.
"It is difficult for a specialized university of social sciences to enter the global ranking, where it has to compete with a wide range of higher education institutions. Therefore, we are pleased that our efforts to create and apply innovations in the social sciences, to respond quickly to new labor market needs and technological change, and to contribute to sustainable development are well appreciated by both students and employers and international partners, " said MRU Rector Prof. Dr. Inga Žalėnienė. "The fact that five Lithuanian universities are already ranked in the global ranking shows that Lithuanian higher education is able to solve current problems and overcome new challenges."
"The added value and contribution created by our University is also reflected in the international evaluation, which is now more competitive than ever. We are pleased with the recognition of both the international community and the achievements of the MRU academic community, " said MRU Vice-Rector for Academic Affairs Prof. Regina Valutytė.
Previously, only four Lithuanian higher education institutions were included in this ranking. MRU, which ranks 1001-1200 in global QS rankings, is setting high standards of science that are increasingly contributing to attracting international-level researchers and competing with prestigious European universities.
In compiling QS World University Rankings,  higher education institutions are ranked according to a total of six criteria: Academic Reputation, Employer Reputation, Citations per Faculty, Student Faculty Ratio, International Faculty Ratio and the International Students' Ratio.
QS World University Rankings is the largest global ranking of universities. This rating has been compiled since 2004.