News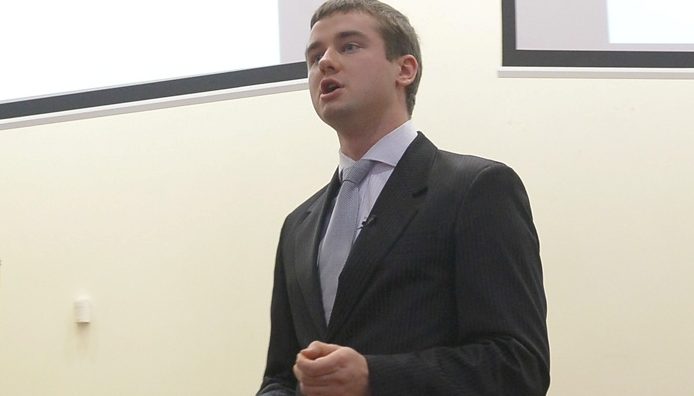 13 August, 2015
President Brazauskas Scholarship Awarded to Law Student Aidukas
Law School
Mykolas Romeris University (MRU) Law Faculty student Arnas Aidukas has been awarded the President Algirdas Brazauskas scholarship in the area of social sciences.
The Education and Science Ministry on July 2nd, in accordance with guidelines outlined in the Lithuanian President Scholarship's Act, decided to award the 2015-2016 academic year scholarship to Aidukas.
Aidukas, who is a student in the Faculty's Law and Management programme, also finds time for extracurricular activities.
He is head of the MRU Debate Club and is a member of the University Senate, delegated by the MRU's Student Body, MRUSA.