News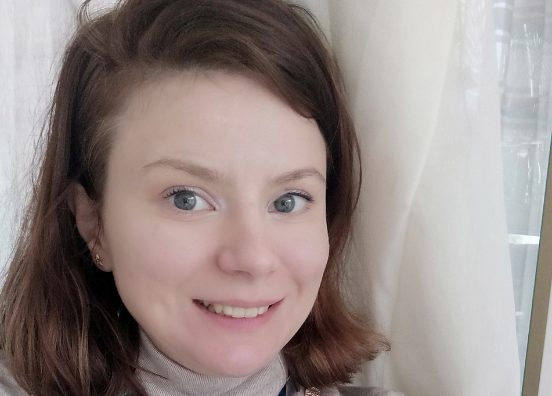 28 November, 2022
Post-Doctoral Researcher Tries to Fill Gap on Challenges of Psychological Resilience in the Elderly
University
Faculty of Human and Social Studies
Research
Research project
MRU LAB
Psychological resilience at an older age is a societal problem, which is relevant and necessary to research and expand knowledge at both scientific, professional and societal levels. So far, this topic has not been studied much in terms of psychological sciences. Joana Butėnaitė-Switkiewicz has undertaken a postdoctoral internship project, "Psychological Resilience of the Elderly: Resolution and Experience in the Face of Challenges", and won funding from the Research Council of Lithuania (No. S-PD-22-60).
The researcher indicated that developing resilience becomes the main priority of individuals, families and society as they age. Various researchers say there is a lack of research regarding resilience in the elderly and the importance of successful ageing. Research indicates that older people have the same or higher resistance levels than younger people. However, it its unclear what is the psychological resilience of the elderly in former post-Soviet countries, such as Lithuania. This Baltic country experienced various political and social changes and  its standard of living is lower than the European average.
According to the project researcher, the personal perspective of older people helps to understand and delve deeper into the problem and reveals how they face challenges and gain resilience. Therefore, the aim of the research is to reveal the expression and experience of psychological resilience of the elderly in the face of challenges.
A mixed research design, consisting of quantitative and qualitative research, was chosen. During the quantitative study, psychological resilience and its factors were studied on the basis of a representative sample of 18+ age groups in order to determine and compare the level of psychological resilience of the elderly and its factors with other adult age groups.
A qualitative study, involving semi-structured interviews with a variety of older adults (aged 60 and over), is planned to discover their experiences, resources, and factors that influence their psychological resilience in the face of adversity. In addition, it is to help develop a theory about the psychological resilience of the elderly in the face of challenges.
The obtained results will contribute to the development of tools that can help to strengthen resilience in aging. It will encourage the development of interventions based on individual strengths, both at the individual and the community level.
The project is implemented 2022-2024 at the Mykolas Romeris University (MRU) Lifelong Learning LAB. The supervisor of the research is Prof. Irena Žemaitaitytė.