News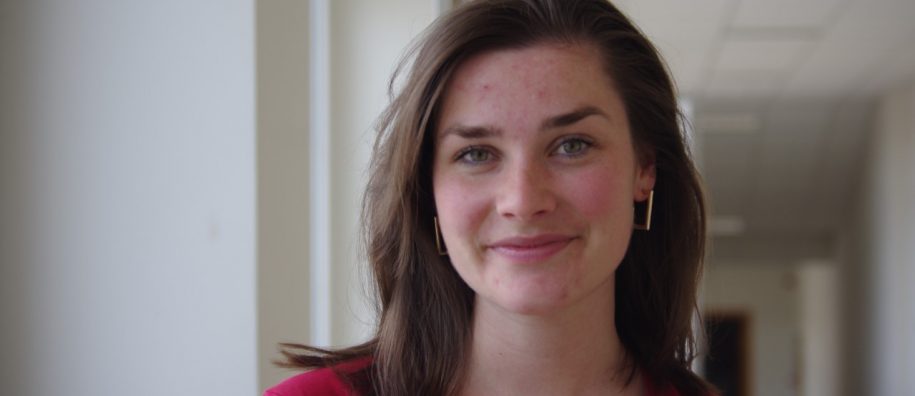 2 July, 2021
Polyglot Slovakian Heading Back to Bratislava After Stint in Career Office
Community
After completing an internship at Mykolas Romeris University (MRU), teaching French language and working for the last six months at MRU's Career Center, Lujza Halakova is heading to Bratislava in July.
The French-Russian major at Bratislava's Comenius University said it was an interesting experience to teach students French language from many different countries at MRU.

Her love of languages brought her to Lithuania, but she is far from fluent in Lithuanian.

While undertaking an Erasmus semester at Kaliningrad's Immanuel Kant Baltic Federal University to deepen her knowledge of Russian, her interest to come to Lithuania was piqued.

"I always wanted to visit Nida and the Curonian Spit," she said. In addition, her Slovak grandmother for many years kept in touch with a friend in Vilnius. Her grandmother even visited Vilnius several times in the 1980's. "She often talked about Vilnius," Lujza said.

Before heading back to Bratislava, Lujza will try to find her grandmother's friend, but fears that she may have moved.

When she returns to Bratislava, she will begin searching for a job, but admits she will miss Vilnius.

"I felt at home here in Vilnius," she said. Vilnius has an Old Town similiar to the one in Bratislava and I found that the people were very friendly.

"Who knows, maybe I will come back in the future?" she said.