News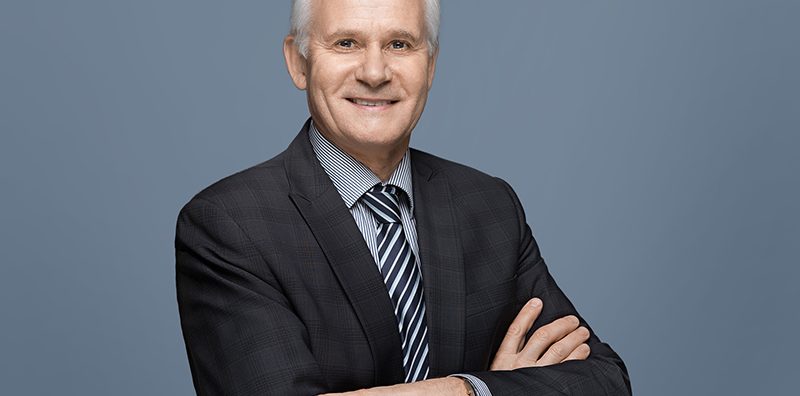 9 January, 2019
PM Skvernelis Recommends MRU Rector Monkevičius for Ministry Post
Community
Events
Lithuania's Prime Minister Saulius Skvernelis has submitted the candidacy of Mykolas Romeris University (MRU) Rector Assoc. Prof. Algirdas Monkevičius for the post of Minister of Education, Science and Sport.
According to MRU Senate Chairman Prof. Vainius Smalskys, MRU's academic community supports the candidacy of Rector Monkevičius to the post.
This is a person who has a huge amount of experience in the education management area. He has worked for many years in this area having started as a school teacher and then reached the post of Education Minister, he said.
Smalskys noted that complicated education reforms have reached a critical limit. Such an experienced education manager and the Rector of a social sciences, public governance University understands the education system from the inside and can resolve problems in the school and higher education areas.
"If Algirdas Monkevičius would be approved Education, Science and Sport Minister, Mykolas Romeris University would lose a fine Rector. However, Lithuania's education system would have the opportunity to develop responsibly and sustainably and to seek to implement its goals," Smalskys said.
Rector Monkevičius is on vacation at this time and has sent the following statement for members of MRU's community.
Dear Colleagues,
This invitation by the Premier is a huge responsibility and unique challenge. I have long-term experience in education policy and know how complex and sensitive the issue is in society. At the same time, I feel responsible for the continuity of university work and future perspectives.
Before making a decision, I sought to carefully things through and in the end I agreed to take this responsibility feeling unable to turn my back on this. I am convinced that in the current stage, my professional and personal experience in the area of education can be useful.
I accepted this position and totally have faith in the University community and leaders, which have grown there in the University environment and the formed teams. Seeing the road that we have walked and the difficulties that we have overcome, this highlighted the abilities of people to act in a creative manner and create a meaningful value for studies and research.
We have a stable university. All decisions are taken and implemented together with the University Rectorate, Senate and Council. There is no fear to openly discuss, propose and implement important and necessary innovations at the University.
I have no doubt that the work, we have started, will be successfully continued because its success depends not only on one person, but on the entire team.
Dear Colleagues, life is ever-changing, dynamic and one must quickly react to the ever-changing environment and accept new challenges. However, one must always seek to stay on course keeping in mind the development of people and their welfare. With this goal in mind, I hope that in the future we will remain constructively goal-oriented together.
Sincerely,
Assoc. Prof. Dr. Algirdas Monkevičius