News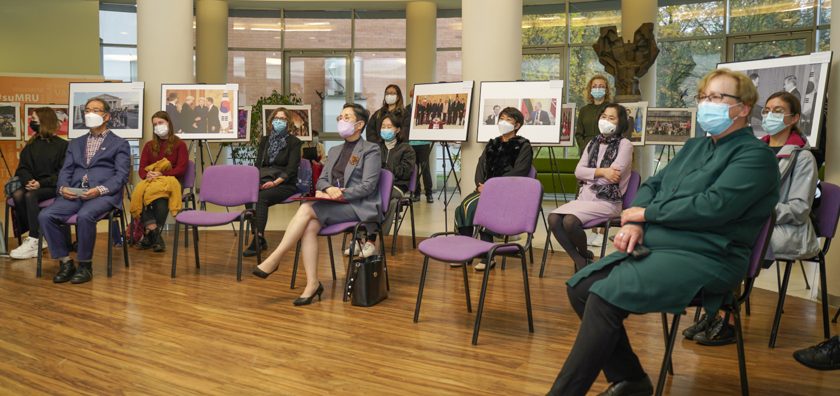 20 October, 2021
Photo Exhibit Marking 30 Years of LT-Korea Diplomatic Relations Opened
Community
Events
King Sejong Institute
October 20th, 2021, a photography exhibit commemorating 30 years of diplomatic relations between Lithuania and Korea was opened at Mykolas Romeris University's (MRU) Rotunda Hall.
MRU Rector Prof. Inga Žalėnienė and Korea's Ambassador Mira Sun were at the opening.
The exhibit follows the development of relations between the two countries throughout the last three decades.
There are photographs of athletes, dancers, politicians and presidents of both countries meeting, discussing, exchanging opinions and ideas.
Come and view this historical exhibit in the Rotunda Hall.