News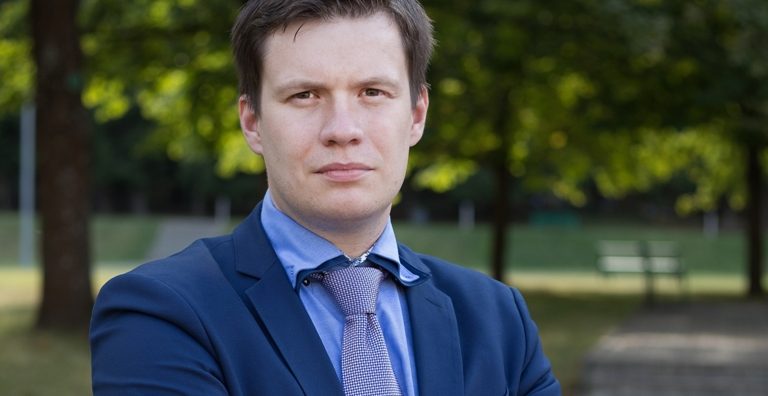 11 November, 2015
PhD School Head Dr. Puksas: MRU LAB Offers Great Opportunities
Research
Community
Alumni
Events
MRU LAB
The newly-opened MRU LAB offers great opportunities for doctoral students to conduct research, achieve goals, participate in projects, and foster academic ties, said MRU Social Innovations Doctoral School Head Dr. Andrius Puksas.
This year there were 19 laboratories established at MRU, whose goal is to effectively use existing research potential, Dr. Puksas noted.
It is a possibility for young researchers to develop, take charge, strengthen bilateral academic ties with others as well as partners in the business community.
The key advantage of the MRU laboratories is their openness to University academics and researchers as well as those beyond its walls.
Concentration of academic researchers in the laboratories will help prevent a shortage of academic potential conducting research and participating in projects.
The 19 laboratories are located in a brand-new building that threw open its doors in September of 2015.
Doctoral students, as well as postdocs, are invited to participate in laboratory activities along with experienced academics and researchers.
"The laboratories provide them with great conditions to conduct research," he said.
The social sciences have ways to present ideas - and innovative ones - with solutions, which would serve the needs of contemporary society.
Speaking about doctoral studies, we're talking about progress and young researchers are the future academic potential of the University and future researchers, academics.
"We can say with certainty that changes and transformations come by way of these young researchers," he said.
We're working to strengthen the abilities of researchers in the widest sense. Innovation can not be separated from doctoral studies, he added.
As for whether Lithuania's researchers and academics are fully visible, Puksas said that research publications are the main way for them to be more visible.
Here our academics and young researchers are truly visible, heard and read, he said. But there are other avenues which are not fully utilized including social networks, Internet and specialized webpages.
It's fun to read, "Iliustruotas mokslas" (Illustrated Science) but we must not forget about serious national channels such as the academic newspaper, "Mokslo Lietuva," and Lithuania's Young Researchers' Association's publication, "Odė mokslui," Dr. Puksas said.